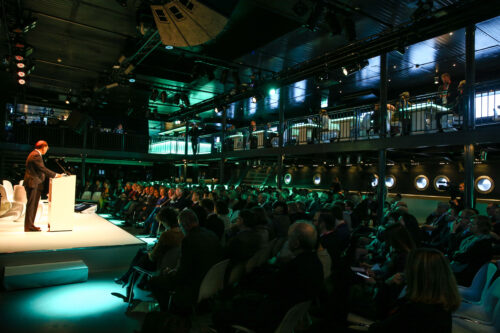 Joining IAPH consists of five steps:
Determine whether you will join as a regular or associate member.
Download, complete and send the appropriate membership application form to our membership director Shinobu Yamamoto at info@iaphworldports.org :
・Regular membership application form
・Associate membership application form
Receive our invoice via email or post
Pay the membership dues.
Receive your membership welcome pack.
How to pay your membership dues?
You may send a check/bank draft to the following postal address:
International Association of Ports and Harbors (IAPH)
7F, South Tower New Pier Takeshiba
1-16-1 Kaigan, Minato-ku
Tokyo 105-0022
Japan
For payment by way of bank transfer, please forward your remittance to the following details under the name of IAPH. We kindly request you to cover the cost of each remittance as is required by our constitution. We thank you for your understanding.
Bank Details
Account for JPY/USD/GBP
Mizuho Bank Ltd.,
Tokyo–Chuo Branch
Address : 1-5-5 Otemachi, Chiyoda-ku, Tokyo, 100-8176, Japan
Swift Code : MHCBJPJT
A/C No. : 110 – 0883953
Account for Euro
Mizuho Bank Ltd.,
Tokyo-Chuo Branch
Address : 1-5-5 Otemachi, Chiyoda-ku, Tokyo, 100-8176, Japan
Swift Code : MHCBJPJT
A/C No. : 110 – 9100610
Your membership welcome pack
Your membership status will become effective upon our receipt of your completed application and a remittance for the dues. You will then receive your membership welcome pack:
Our welcome letter with directions how to join the work of our Technical Committees and your password to the members-only area of the IAPH website
Your membership certificate
IAPH membership directory
IAPH Annual Report
World Ports Sustainability Program Report
Latest issue of the IAPH membership magazine Ports & Harbors