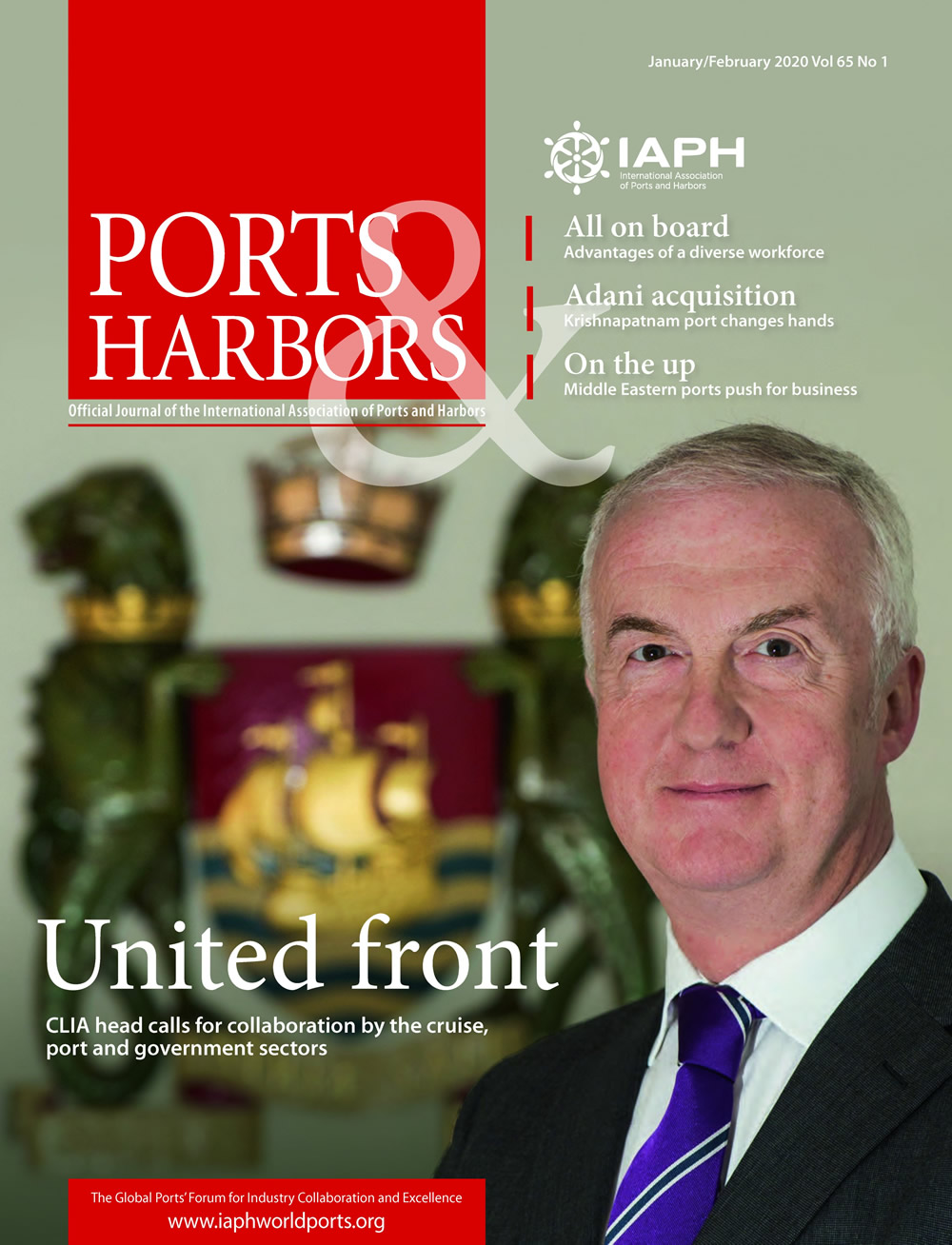 This issue focuses on Energy Transition, Asia and Middle East region and more stories such as…
Open Forum- 'Ports champion': Alison Rumsey, Associated British Ports' chief HR officer, discusses the company's commitment to building and growing a diverse workforce in 2020. Cover story -'Major ports roll out LNG bunkers': As the IMO's limits on emissions kick in, major ports and refineries step up capacity, writes Maritna Li.
IAPH Members can see the full stories online at Library Page. If you are not an IAPH Member, please click here
for subscription order form (printed version only). Click here to check the past issues before subscribing it.
The next March/April 2020 issue will focus on 'Sustainable operations and infrastructure', 'Europe region', 'Port clusters' and more. P&H is always welcoming members' contribution to the article or ideas as well as comments on the magazine at ph@iaphworldports.org If you are interested in advertisement, please contact Associate Sales Specialist Alexander Remstein at Alexander.Remstein@ihsmarkit.com IAPH members can place an ad with a 20% discount.