This edition covers:
---
This week's Insider highlight with Patrick Verhoeven
---
CEM-Hubs officially launched in Goa
The Clean Energy Marine Hubs (CEM-Hubs) initiative was formally launched and adopted by the Clean Energy Ministerial at their 14th conference held in Goa, India, last week. The first-of-its-kind platform, which was initially presented last year, brings together industry and governments across the energy-maritime value chain to transform maritime transportation and production hubs for future low-carbon fuels. The CEM-Hubs initiative is initially backed by Canada, Norway, Panama, Uruguay and the United Arab Emirates in partnership with the International Chamber of Shipping and IAPH. The energy maritime value chain is far from ready to transport the influx of low-carbon fuels that are expected between now and 2050. To accommodate demand, the shipping industry is expected to transport at least 50% of all traded low-carbon fuels by 2050, according to the International Renewable Energy Agency. But the production centres, vessels and port infrastructure required to accommodate expected demand do not currently exist at commercial scale. Under CEM-Hubs, governments and industry across the value chain will share best practices to de-risk investment to accelerate production. IAPH managing director Patrick Verhoeven attended the launch in Goa and participated in a ministerial roundtable with government and industry representatives. In his comments, he referred to the parallel with industry adoption of containerisation. The move to global production and consumption of low-carbon fuels will fundamentally transform business models of ports and, as with containerisation some sixty years ago, first movers and early adopters are emerging. The difference is that containerisation did not have global targets and deadlines. That is why an element of coordination and planning is needed. This is precisely where CEM-Hubs comes in. Criteria must be established – what it means to become a CEM-Hub – to unlock the necessary funding from global and regional development banks and other financial institutions to ensure infrastructure gets put in place in time to meet global decarbonisation targets. The CEM-Hubs initiative and progress will be featured at the IAPH World Ports Conference in Abu Dhabi and COP28 in Dubai later this year. The initiative is supported by the International Renewable Energy Agency and the Global Centre for Maritime Decarbonisation (GCMD). You will find more information about the initiative in the video below and in the podcast that was hosted by Lloyd's List following the launch, featuring Patrick Verhoeven alongside Lynn Loo (GCMD), Bud Darr (MSC) and Stuart Neil (ICS).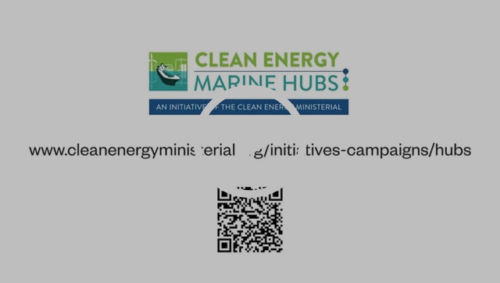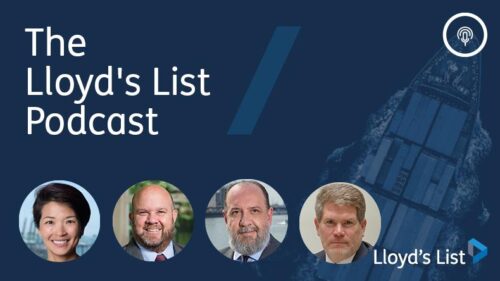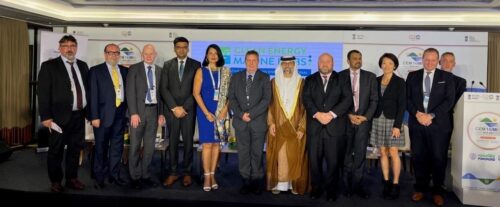 ---
Save the date: next Harbor Café all about CEM-Hubs
The next IAPH Harbor Café will be fully devoted to the CEM-Hubs initiative, featuring Nelson Mojarro, head of innovation and partnerships at the International Chamber of Shipping and early adopters from ports across regions. The online Harbor Café, which has its roots in the IAPH Europe and Africa regions, takes place on 29 September and will be open to all members. Further details will follow soon. Please register your interest with ingrid.boque@hpa.hamburg.com to save your place.
---
IAPH signs MoU with IMO
Last week Monday, following the end of the IMO Council meeting session, a memorandum of understanding was signed by IMO secretary-general Kitack Lim, IAPH president Captain Subramaniam and IAPH managing director Patrick Verhoeven, agreeing on areas of interest for even closer collaboration on climate change, energy transition, digital transformation, trade facilitation and risk and resilience capacity building between shipping and ports. The signing of the MoU very much marks the legacy of secretary-general Kitack Lim who during his tenure relentlessly strived to closely involve ports in the work of the organisation, resulting in the very first IMO Ports Resolution on facilitating maritime decarbonisation, the introduction of the Maritime Single Window, and several other achievements. We are most grateful for secretary-general Lim's support and look forward to continuing the partnership with his successor, who was elected last week.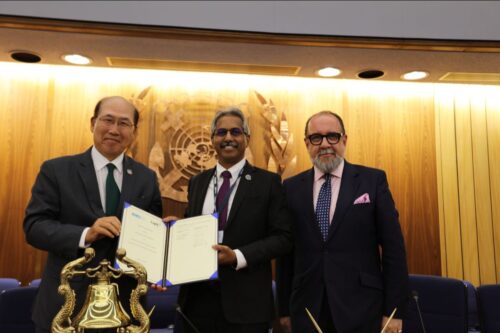 ---
IMO Council elects Arsenio Dominguez as new SG
Arsenio Antonio Dominguez Velasco (Republic of Panama) has been elected as the new secretary-general of the International Maritime Organization, with effect from 1 January 2024, for an initial term of four years. The IMO Council voted to appoint Mr. Dominguez last week. The decision of the Council will now be submitted for approval to the IMO Assembly, which meets for from 27 November to 6 December this year. Arsenio Dominguez has been director of IMO's Marine Environment Division since January 2022. He joined the IMO secretariat in 2017, first as chief of staff to secretary-general Kitack Lim, before being appointed in 2020 as director of the organisation's administrative division. Prior to that, Mr. Dominguez worked at the Panama Maritime Authority, representing Panama in various mandates at the IMO, becoming its ambassador and permanent representative in 2014. Between 2014 and 2017, Mr. Dominguez chaired IMO's Marine Environment Protection Committee (MEPC). Following the election, IAPH president Captain Subramaniam wrote to Mr. Dominguez to convey IAPH's congratulations, expressing the wish to continue the close cooperation that was developed under current secretary-general Kitack Lim, who made the engagement of the port sector and IAPH in the work of IMO a priority. The Memorandum of Understanding that IAPH and IMO signed last week will provide a good basis to build on his legacy and work together for the common good of the entire maritime cluster.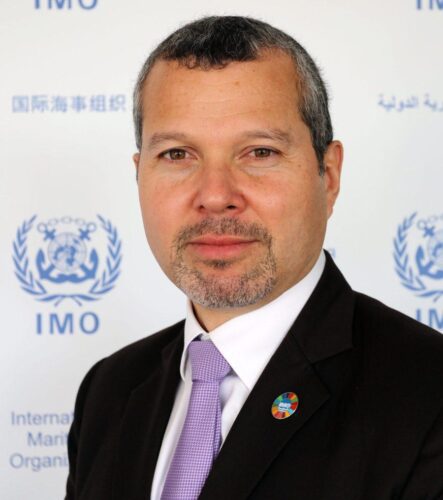 ---
Results IAPH membership survey
In IAPH, we aim to provide leadership for the global port community during a period of unprecedented societal and technological change. We do this by seeking to offer the very best in services, information, and networking opportunities to our members. With this continued mission in mind, in June we undertook a membership survey and consultation for the first time since 2017. The response rate was strong, exceeding that of the previous survey. The results were both useful and interesting and will help shape the future of your association. Encouragingly, the survey showed strong levels of satisfaction with IAPH's products and services, its communications and networking opportunities. Feedback from the survey indicated that members valued several benefits highly. These were: industry networking and making connections at a global level; sharing best practice; provision of IAPH guidelines and information; the IAPH World Ports Conference; and advocacy at a policy-making level. As well as the digital survey, the membership consultation involved interviews with senior leaders at a select sample of members from across the association's six geographic subregions. These interviews confirmed a very diverse set of strategic goals and governance profiles among members and gave the IAPH Board and management teams some valuable insights into infrastructural and policy-making challenges across the globe. Sustainability was a key focus of the consultation and the results indicated that the six themes of the World Port Sustainability Program were similarly important across the world. Regional economic and social imperatives, as well political expediency, all affected the perceived importance of sustainability topics. While members were largely happy with our performance, there seemed to be an opportunity for us to improve engagement with, and usage of, our many products and services. Both digital respondents and interviewees were sometimes unaware of some key IAPH offerings or hadn't yet been motivated to use them. It is our task to ensure that members get the most out of their membership, whether that means accessing our latest whitepaper or enrolling in the Environmental Ship Index (ESI) at no additional cost. There was also an understandable desire among some members to take a more regional focus regarding digital meetings, to ease attendance challenges and interaction. Following an initial discussion of the results by the IAPH Board at the end of June, we are currently considering how to enact the full set of recommendations from the membership consultation. We thank all the members who took the time to answer or share the digital survey and who spoke to us in person. Every verbatim response was read by a member of the IAPH team and given consideration. Of course, we remain open to feedback at any time. If you have any comments or suggestions, please email Fabienne Van Loo at fabienne.vanloo@iaphworldports.org.
---
Three months to go till #IAPH2023: prepare your travel
There are just over three months to go before we kick off the 2023 IAPH World Ports Conference. Don't miss out as we bring together ports and their business partners to innovate, finance, invest in and sustain their evolution for economic growth and prosperity, in a new era of energy transition and technological advancements. Abu Dhabi is a dynamic business destination with global connections from major international hubs around the world including direct air connections to a multitude of destinations. Attendees to the World Ports Conference can benefit from discounted flights with Etihad Airways and special accommodation rates at preferred hotels. More information will be available upon registration, in the confirmation email. It is advised to book early, as end of October marks the start of the high tourist season in the UAE. Also, if you require a visa make sure to get your application in early. A letter of invitation can be obtained from the conference help desk.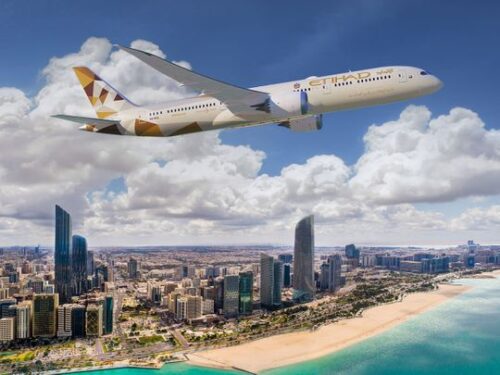 Photo: Etihad Airways
---
Port Endeavor gameplay at London Intl Shipping Week
In partnership with our associate members British Ports Association and TT Club, we will bring the IAPH Port Endeavor Game to London International Shipping Week on Tuesday 12 September. Featuring highlighted projects and best practices from the IAPH World Ports Sustainability Program database, players will enjoy taking decisions on sustainability challenges, how to adapt to real life events and enjoy a networking drink afterwards at the TT Club headquarters in the heart of the City of London. Places are limited to 40 people attending London International Shipping Week in person. Interested IAPH members can get in touch with Victor Shieh: victor.shieh@iaphworldports.org. IAPH is a supporting organisation of London International Shipping Week and, next to the Port Endeavor game, we are organising an informal event for our London-based network on 10 September and we'll also be hosting a table at the LISW23 gala dinner on 14 September.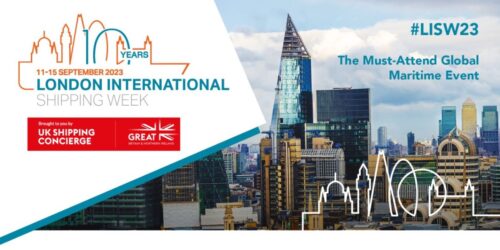 ---
Save the dates: next Technical Committee meetings
The three strategic Technical Committees will have their next meetings in online format in September and October, ahead of this year's World Ports Conference. The Data Collaboration Committee kicks off on 7 September (12.00-02.00 PM CEST), followed by the Risk and Resilience Committee on 19 September (05.00-07.00 PM CEST) and the Climate and Energy Committee on 5 October (07.00-09.00 AM CEST). Agenda and documentation will follow in due course.
---
July ESI scores published
The latest scores of the IAPH Environmental Ship Index (ESI) project were published on 1 July. The number of vessels with an ESI score above 20 is at 4,862, whereas the total number of vessels in the ESI database is at 6,686. Compared to April the average ESI score remained more or less stable at 30.7. The number of incentive providers is at 60. Is your port already part of the ESI programme? If not, find out more on the ESI website or contact Takeshi Suzuki at : t_suzuki@iaphworldports.org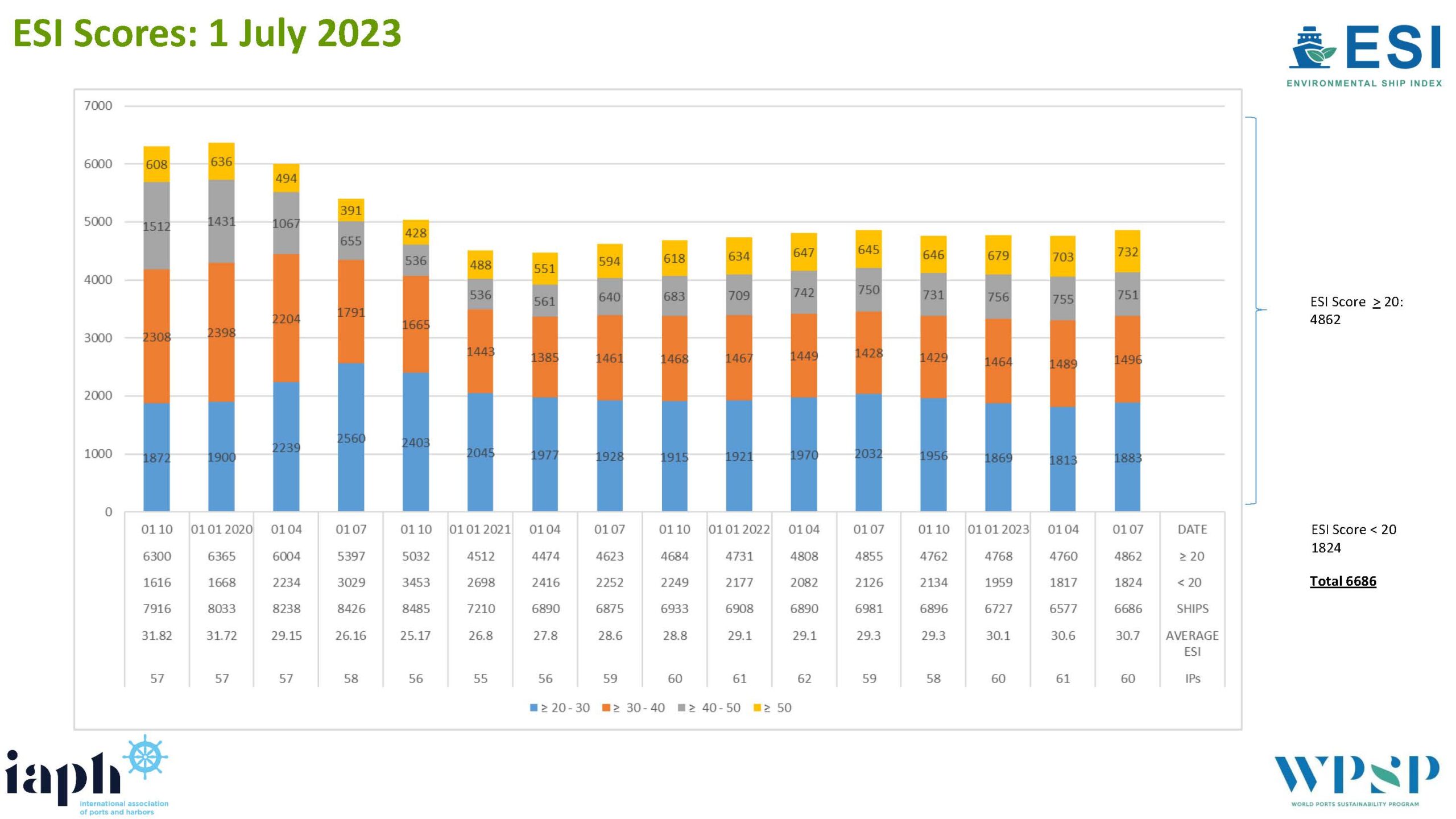 ---
Cruise ports wanted to pilot ESI-at-berth module
The ESI-at-berth programme was launched 1 June this year. The new ESI module is being developed for the evaluation of the emissions performance of a given port call, starting with cruise vessels as a pilot case. This is why we encourage cruise port members to join this phase of the incentive programme. Participating ports will get static data from all cruise ships participating in the programme, including data on engines, boilers, equipment and onshore power requirements. For each ship calling at your port, you will moreover obtain dynamic port call data, including use of energy, type of fuel, equipment and other information specific to the call. Participation furthermore contributes to improving the image of cruise ports and shipping, by showing that the cruise industry is willing to report data on their actual performance. This will help in the communication with cities and NGOs. Not least, it is a stimulating factor for the cruise industry to improve their environmental performance. Participation in the pilot scheme, which runs till the end of 2024, involves an administrative contribution of 1,000 EUR. You can register at the ESI website via this link, where you also find more details about the at-berth module.
---
Last call for IMO-Norway GreenVoyage2050 workshop
This is the last call for port applicants for the three-day IMO-Norway GreenVoyage2050 Project workshop , hosted by IAPH, the Directorate General of Shipping of India and the Royal Norwegian Consulate General Mumbai between 10-12 October aiming to train participants on port actions for greener shipping. Day one will provide an introduction and overview of various measures a port can consider contributing to reducing port and ship emissions. Days two and three will see participants split into two groups – one focussing in on more detail on onshore power supply (OPS) and the other exploring the ports' perspective on alternative marine fuels. This in-person workshop is exclusive for participants from GreenVoyage2050 partnering countries: Azerbaijan, Belize, China, Cook Islands, Ecuador, Georgia, India, Kenya, Malaysia, Solomon Islands, South Africa, Sri Lanka. For each GreenVoyage2050 partnering country, two participants will be accepted and funded to join the workshop: one participant will be selected for OPS, and one participant will be selected for alternative marine fuels. More information on the workshop can be found here. To apply for funding, click here. The deadline for applications is this Sunday, 30 July.
---
Pacific island countries getting ready for IMO MSW
Pacific island countries have shared their state of readiness regarding the mandatory operation of the IMO Maritime Single Window (MSW) from January 2024 onwards. At the 45th annual general meeting of the Pacific Maritime Transport Alliance Conference (PMTA), hosted by Solomon Ports Authority CEO and IAPH vice-president for Southeast Asia and Oceania Eranda Kotelawela, representatives of Fiji, Solomon Islands and Tonga updated participants on their preparations to implement the MSW. In a panel discussion, Julian Abril, head of facilitation at IMO, explained the obligations and opportunities of implementing MSW in ports around the world. The discussion was moderated by IAPH secretary-general Masahiko Furuichi. Pascal Olivier, chairman of the IAPH Data Collaboration Committee, explained the recommended process for countries to implement an MSW, including the establishment of a proper legal framework, a thorough analysis of business processes and the implementation of technical solutions. He also presented the work of IMO and World Bank in Fiji and the key lessons to be learned when implementing a Maritime Single Window. The conference programme furthermore covered broader sustainability topics and included a presentation by Masahiko Furuichi on the IAPH ESI programme which you can download here.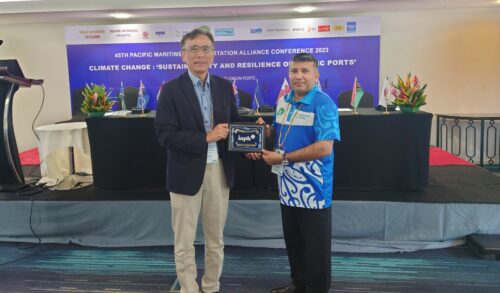 Masahiko Furuichi and Eranda Kotelawela
---
IAPH spoke at PorTech Asia in Shanghai
The 10th edition of PorTech Asia was held in Shanghai on 13-14 July, in hybrid format. IAPH vice-president for Southwest and East Asia and the Middle East, Masaharu Shinohara, attended the conference in person and gave a keynote presentation on the role of IAPH in promoting the 'green port' concept, which you can find here. The conference closed with an online presentation on the impact of digitalisation on sustainable port development by former IAPH president Santiago Garcia Milà.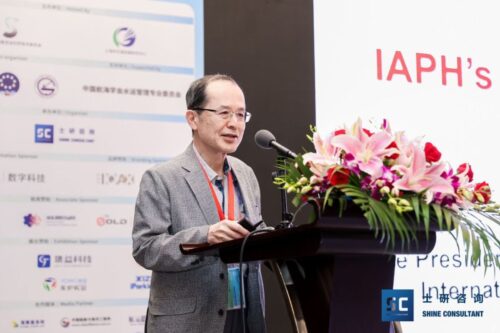 Masaharu Shinohara
---
IAPH joined Caribbean ports conference online
The Port Management Association of the Caribbean recently hosted its 26th Annual General Meeting in Antigua with over 100 participants. IAPH's Data Collaboration Committee chairman Pascal Ollivier moderated the Maritime Single Windows of Opportunity panel session with Julian Abril of IMO, IAPH managing director Patrick Verhoeven, Martin Humphreys of the World Bank and Krista Lucenti of the Inter-Development Bank. IPCSA's new secretary-general Nico De Cauwer, Max Bobys of Hudson Cyber and Rommel Edwards of Barbados Port held a session on day two on closing the gaps in the digital divide.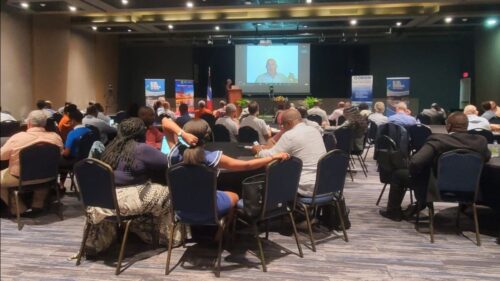 Pascal Ollivier addressing the PMAC audience online (photo: Shelly Balkissoon)
---
IAPH Insider takes a break in August
This is the last issue of IAPH Insider before we break for summer, recharging our batteries for what again promises to be a busy fall, with the World Ports Conference in Abu Dhabi as absolute highlight. You can expect the next issue of IAPH Insider in your mailbox on 7 September. We wish our readers in both the northern and southern hemisphere a relaxing time ahead.
---
Member Port News
In this edition's of round up of member port news, you will find stories from the following IAPH member ports:
Africa and Europe region: Autoritat Portuària de Barcelona, Port Autonome de San Pedro, Durrës Port Authority, HAROPA PORT, JadeWeserPort Realisierungs GmbH & Co.KG, Ports of Cabo Verde, Port of Helsinki Ltd, Port of Rotterdam Authority (Havenbedrijf Rotterdam N.V.), Autoridad Portuaria de Sevilla, Hamburg Port Authority, APS- Administração dos Portos de Sines e do Algarve, SA, Autorità Portuale di Genova (Port Authority of Genoa), Freeport of Riga Authority, Mauritius Ports Authority, Nigerian Ports Authority, North Sea Port, Port Authority of Vigo, Autoridad Portuaria de Bilbao, Autoridad Portuaria de Huelva, Port of Amsterdam, bremenports GmbH & Co. KG, Port Autonome de Lomé, Autoridad Portuaria de Valencia (Port Authority of Valencia), Oslo Port Authority, Port of Antwerp-Bruges, Port of London Authority, Autoridad Portuaria de Santa Cruz de Tenerife (Ports of Tenerife), Cyprus Ports Authority

America region: The Port of Stockton, California, Port of Los Angeles, Companhia de Intergração do Complexo Portuário do Pecém – CIPP, Port of Hueneme, Port of Long Beach, Port of Portland, Port of San Diego, Port of Oakland, July 18, Port of Seattle, Northwest Seaport Alliance, Autoridad Marítima de Panamá (Panama Maritime Authority), Canaveral Port Authority, National Ports Administration (Uruguay)
Asia and Oceania region: PSA International Pte Ltd, Chittagong Port Authority, Port & Harbour Bureau, Shimonoseki City Government, Port Klang Authority, Westports Malaysia Sdn. Bhd., Philippine Ports Authority (PPA), Port of Brisbane Pty Ltd, Subic Bay Metropolitan Authority (SBMA), Maldives Ports Limited, Solomon Islands Ports Authority, Marine and Water Bureau, Government of Macau, SAR, Ministry of Oceans and Fisheries (Korea), Ulsan Port Authority, Lyttelton Port Company Ltd., PT Pelabuhan Indonesia (Persero), Sri Lanka Ports Authority, Busan Port Authority, Maritime and Port Authority of Singapore (MPA), Incheon Port Authority, Jawaharlal Nehru Port Authority, Busan Regional Office of Oceans and Fisheries, Incheon Regional Office of Oceans and Fisheries, NSW Ports, Yokohama Kawasaki International Port Corporation
Check out the full line up on our
Member Port News
page.
---
World Maritime News
These maritime news stories made the headlines over the past two weeks:
ICS and IAPH launch CEM-Hubs to support shipping decarbonization
EU shipping emissions reached three-year high in 2022
Europe urged to do more to secure emissions reductions
Slow steaming reduces box carrier emissions
MEPC80 explained: What the IMO's revised climate strategy means for shipping
Falling LNG price justifies carrier choices
Methanol could account for a fifth of new buildings by 2030
Antwerp-Bruges and Rotterdam post a sharp drop in H1 volume
Forwarders eager to transition to digital ocean freight booking: study
For details of each story, please visit the World Maritime News section on our website.
---
Calendar of Events
IAPH events and events where IAPH is represented