This edition covers:
---
This week's Insider highlight with Rhona Macdonald
---
Jens Meier nominated for IAPH presidency
The term of the office of the incumbent IAPH president, Capt K. Subramaniam, will expire on the conclusion of Annual General Meeting held during this year's IAPH World Ports Conference in Abu Dhabi. Following a call for self-nominations, Jens Meier, current IAPH vice-president for Europe and CEO of Hamburg Port Authority, came forward as the candidate to succeed Capt. Subra. Jens Meier meets all nomination qualifications set out in the IAPH constitution. All regular and honorary members of IAPH have received a form to cast a vote of confidence, which should be returned by 26 June. The formal hand-over of the presidency will take place in Abu Dhabi on 2 November.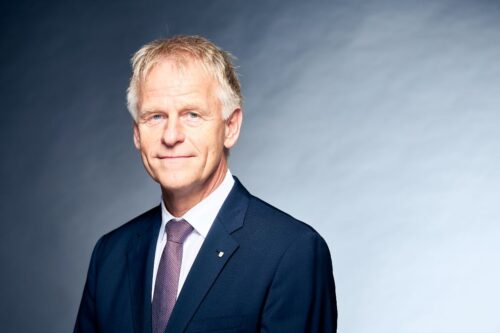 ---
World Ports Tracker Q2 2023 to include UNCTAD data
The survey of ports for the IAPH World Ports Tracker covering the second quarter of 2023 has been launched. Ports which respond to the survey will receive the exclusive in-depth report written by the renowned maritime economists Theo Notteboom and Thanos Pallis of our Risk and Resilience technical committee. The confidential survey data shall be analysed and displayed globally and per region on a quarterly basis and is designed to help ports to detect trends early on in vessel calls and cargo expectations by container, bulk, liquid bulk and general cargo segments, cruise and passenger calls and traffic, hinterland connectivity, worker availability and other short and long-term trends. As an addition to receiving the latest analysis of S&P Global data reporting on container port performance globally and regionally, the Tracker will for the first time offer respondents access to the global UNCTAD Liner Shipping Connectivity Index results for the first half year, which is normally only available on a yearly basis in its Review of Maritime Transport. The survey itself has eleven questions which, apart from the first couple, are optional and the data provided will be treated confidentially. The survey remains open until midnight, 7 July in your time zone and can be accessed via this link.
---
IMO MSC 107 supports IAPH paper on cybersecurity
The 107th meeting of the IMO Maritime Safety Committee (MSC 107) took place from 31 May to 9 June and was attended by Rhona Macdonald, Pascal Ollivier and Frans van Zoelen. On the agenda was a submission by IAPH highlighting the critical importance of cybersecurity as an inherent component of the Maritime Single Window (MSW). This paper also stressed the need for capacity-building and cooperation to implement a cyber secure MSW by the 1 January 2024 deadline. This was submitted alongside a proposal by Australia and others for a new output to revise the Guidelines on Maritime Cyber Risk Management to include the latest cybersecurity guidance and identify next steps to enhance maritime cybersecurity. The Committee welcomed these papers with strong support from delegations for a separate output to emphasise the importance and urgency of this topic, and it was ultimately agreed to include a separate item on this on the provisional agenda for the next session. MSC also addressed safety requirements in relation to the energy transition and agreed on the establishment of a new output to carry out a comprehensive regulatory assessment to deliver a regulatory framework for the safe reduction of GHG emissions from ships which will support IMO in achieving its decarbonisation goal. Finally, discussions on the development of a goal-based instrument for maritime autonomous surface ships (MASS) highlighted the need to address the common issues and gaps identified from the regulatory scoping exercises, including, the sharing of information as part of the obligation to communicate with port states and port authorities. It was agreed that this matter will be addressed in the relative correspondence and working groups, and at a planned seminar on the implications, challenges and opportunities of MASS operations for ports and public authorities. A full report on the outcomes of MSC 107 has been distributed among members of the IAPH Risk and Resilience and Legal Committees.
---
IAPH is ready for crucial IMO GHG meetings
IMO Member States and NGOs are gearing up for two full weeks of intense deliberations at the 15th meeting of the Intersessional Working Group on Reduction of GHG Emissions from Ships (ISWG-GHG 15) and the 8th session of the Marine Environment Protection Committee (MEPC 80) taking place from 26 June to 7 July. The much-anticipated revision of the IMO GHG strategy is due to be concluded at MEPC 80, with the IMO and delegations under pressure to agree on an overarching reduction target for the sector. ISWG-GHG 15 will be key in facilitating decision making at MEPC 80, with numerous submissions addressing matters relating to the levels of ambition and feasible GHG reduction pathways, as well as proposals on defining a 'just and equitable transition'. ISWG-GHG 15 will also further consider the proposals on candidate mid- and long-term GHG reduction measures with the aim to select a basket of technical and economic measures to be further developed. On Monday 26 June, IAPH will be providing a lunchtime presentation reflecting on the progress made by ports on the action areas identified by the IMO Ports Resolution. This will include a broad overview of all IAPH initiatives and reflections from ports on their respective initiatives on Green Corridors, onshore power supply (OPS), the Environmental Ship Index (ESI) and the Clean Energy Marine Hubs initiative (CEM Hubs). At MEPC 80, IAPH has also submitted a document in conjunction with shipping organisations ICS, CLIA and Interferry informing the Committee of the positive role of OPS in the future maritime energy mix and providing key recommendations on how to accelerate the development of OPS infrastructure globally. Specifically, the paper addresses the need for further studies to analyse and improve the accuracy of data on the range of power needed for ships at berth, and it calls for a proportion of the revenues generated from an economic measure to be utilised to support investments in port OPS infrastructure. IAPH will be attending both meetings and will be sending out a detailed briefing paper to members of the Climate and Energy committee shortly.
---
IMO updated UN Bonn Climate Change Conference
IMO has updated the United Nations Bonn Climate Change Conference held from 5 to 15 June on the organisation's work towards adopting a revised strategy on reduction of GHG emissions from shipping. The upgraded strategy is set to be adopted at the IMO Marine Environment Protection Committee (MEPC 80). In a statement to the UNFCCC Subsidiary Body and for Scientific and Technological Advice (SBSTA), IMO's Camille Bourgeon highlighted the mandatory energy efficiency regulations already adopted by IMO and ongoing work to ensure that international shipping bears its fair share of responsibility in addressing climate change. As it continues to look at how to incentivise the availability and scalability of sustainable low-and zero-carbon marine fuels and technologies in the near future, IMO will continue to support developing countries, in particular Small Island Developing States and Least Developed Countries, with a view to ensuring a just and equitable transition to low-carbon shipping and seizing development opportunities arising from the decarbonisation of the maritime sector. IMO is also accelerating its efforts in developing the necessary safety regulatory framework allowing the safe handling of future marine fuels on board ships. You can download full IMO Submission to SBSTA here.
---
JNPA, Transnet and PortXchange join IAPH
We are pleased to welcome three new members to the IAPH family this week, two regular members from India and South Africa respectively, and an associate member from the Netherlands. Jawaharlal Nehru Port Authority (JNPA) administers Jawaharlal Nehru Port, located on the west coast of India. The port is the busiest container port in India and handles around 50% of the total containerised cargo volume across the major ports of India. Currently, the port has five container terminals, namely, the NhavaSheva Free Port Terminals, Nhava Sheva International Container Terminal, Gateway Terminals India, Bharat Mumbai Container Terminal and Nhava Sheva (India) Gateway Terminal. In addition, the JNPA is also developing a satellite port at Vadhvan, located north of Mumbai, and four dry ports – Jalna, Wardha, Sangli, and Nashik to promote the industrialisation of the hinterland. Transnet National Ports Authority (TNPA) is one of five operating divisions of Transnet SOL Limited – a state-owned company that forms the backbone of the South African freight logistics chain. TNPA owns and controls South Africa's port system consisting of eight commercial ports: Richards Bay, Durban, East London, Ngqura, Port Elizabeth, Mossel Bay, Cape Town, and Saldanha. TNPA manages the port system's safe, efficient economic functioning and provides port infrastructure and marine services. PortXchange Products provides innovative digital solutions to support shipping companies and port communities worldwide to become more efficient and reduce their carbon footprint. PortXchange originates from Pronto – a collaborative vessel and terminal planning platform – designed by the Port of Rotterdam. Pronto has been used in Rotterdam since 2018, and various pilots have been conducted. After success in Rotterdam, it was decided to make the platform available to ports worldwide, and PortXchange, as an independent company, was established in 2019. The company encourages ports and shipping companies to collaborate to achieve just-in-time sailing and reduce CO2 and NOx emissions.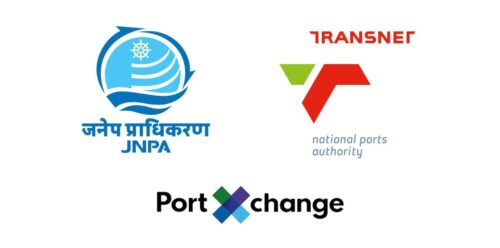 ---
Next Africa-Europe Harbor Café to focus on ESI
Our next online IAPH Harbor Café for Africa and Europe regions will be held 29 June, focusing on implementing vessel calculation tools and port incentive schemes to reduce emissions. Hosted by Michael Luguje and Jens Meier, our respective IAPH regional vice-presidents for Africa and Europe, we will be conversing with the chairman of the Environmental Ship Index (ESI) board Eric van der Schans, who is the environmental director at the Port of Rotterdam. We will also be chatting over a beverage with experienced member port incentive providers, shipowner-operators who benefit from the index and taking questions from the floor on how to implement these tools to help reduce emissions at ports. If you are interested in joining us between 11.00 and 12.30 CEST on 29 June, please email ingrid.boque@hpa.hamburg.de.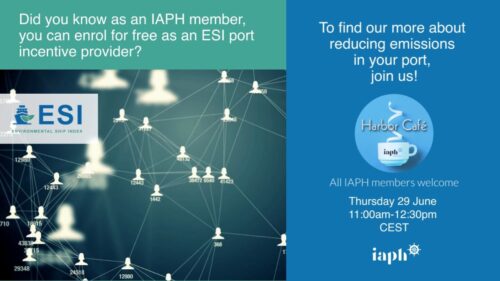 ---
Call for IAPH Women's Forum Scholarship opened
If you are an enthusiastic female worker employed by an IAPH member port, you will be eligible to apply for and benefit from the IAPH Women's Forum Scholarship, which was established to advance the status of women in the port industry. Please send your application not later than Friday June 30 to directory@iaphworldports.org. The winner will be announced at the 2023 IAPH World Ports Conference in Abu Dhabi, UAE on 31 October-2 November. Full details can be found here.
---
Strong IAPH presence at TOC Europe in Rotterdam
Records were broken on attendees at this week's TOC Europe exhibition and conference in Rotterdam which brings together the world's terminal operators with materials handling enterprises, digital and network solution providers, terminal automation manufacturers, and a wide range of port community stakeholders. IAPH actively participated as an industry association partner having also done so for TOC Americas in Lima, Peru last year. This included newly joined associate member IKEA Supply AG presenting its supply chain sustainability strategy, host Port of Rotterdam presenting its integrated approach towards the energy transition, Taskforce Port Call Optimization explaining the path towards data interoperability, IAPH data collaboration technical committee chairman Pascal Ollivier moderating a session on cybersecurity and vice chairman Gadi Benmoshe leading a session on innovative digital solutions. World Ports Tracker author Thanos Pallis presented a paper developed with Theo Notteboom and Geraldine Knatz on a global view on automation and data trends based on surveying the world's automated and semi-automated terminals. IAPH communications director Victor Shieh participated in a session explaining what sustainability means for ports citing data from the World Ports Sustainability Program and he will join Carolien De Vries of IAPH associate member APEC Port Training later today in demonstrating the WPSP Port Endeavor game in a workshop with the TOC Europe audience. Additional interventions were made by DP World and the Ports of Barcelona, Baku, Long Beach, Valencia and HAROPA, as well as associate members DCSA, NextPort, TT Club and Rightship, bringing ports, terminals and their suppliers closer together literally on an exhibition floor.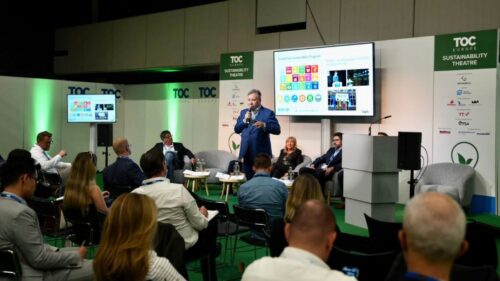 Victor Shieh presenting at the TOC Europe's Sustainability Theatre
---
Expanding ESI in the Mediterranean
IAPH's Nick Blackmore was at the Union for the Mediterranean's conference on 'Greening Maritime Transport in the Mediterranean', held at SIL Barcelona last week, to promote the Environmental Ship Index (ESI). Speaking during a panel on Green Ports, Nick pointed out that the importance of incentive schemes was highlighted in the region's updated Regional Transport Action Plan – a major focus of the conference. He emphasised that, with several regional ports already on board, ESI stood ready to make a positive contribution to the Mediterranean ports sector. In his introductory remarks, MEDPorts president Pino Musolino challenged Mediterranean ports to measure growth not only by GDP but also by creating 'added value' for the surrounding environment. Reflecting on the history and diversity of the region, Musolino observed that "when the Mediterranean is flourishing, the world tends to flourish." The conference was organised by the UfM Secretariat, MEDports and ASCAME as part of SIL 2023.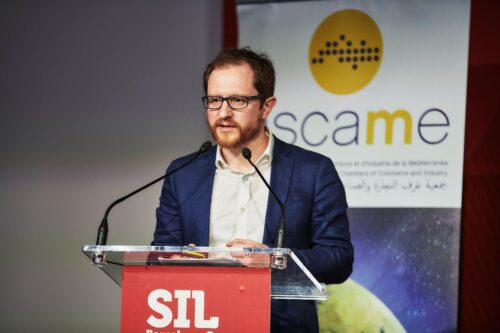 Nick Blackmore at the UfM conference in Barcelona
---
IAPH participated in Nor-Shipping
Last week, Rhona Macdonald attended events as part of Nor-Shipping in Oslo. As part of this visit, she attended a high-level meeting on global shipping and just energy transition organised by the UN Global Compact and the Government of Norway. This meeting was attended by stakeholders from across the value chain, including IMO secretary-general Kitack Lim, who all engaged in active discussions on science-based pathways to decarbonise the global shipping industry. In light of the upcoming discussions at MEPC 80, delegates urged Member States to focus on science-based and 1.5-degree aligned pathways to reach zero emissions by 2050. Rhona also attended a conversation with the leading decarbonisation centres, hosted by Lloyd's Register. Leaders from Lloyd's Register Maritime Decarbonisation Hub, Maersk Mc-Kinney Moller Center for Zero Carbon Shipping, the Global Centre for Maritime Decarbonisation, and the Global Maritime Forum represented their respective organisations in a panel discussing opportunities for collaboration among the decarbonisation centres to address the challenge and how they will shape future strategies to make zero-emissions shipping the default choice by 2030. Overall, an insightful few days were had engaging with stakeholders of the shipping industry to better understand how ports and shipping can effectively work together towards a greener future.
---
Award-winning research on EU ETS carbon leakage
Sotiria Lagouvardou, a recent PhD graduate of IAPH's associate member Technical University of Denmark and now a maritime transport specialist at the World Bank, received a prestigious award from the International Transport Forum held during the organisation's annual summit in Leipzig on 25 May. Her research reveals that shipping hubs outside the European Union's Emission Trading Scheme (EU ETS) become attractive at relatively low carbon prices. The study highlights that, without appropriately designed policies, hub switches could result in increased carbon emissions (or 'carbon leakage') and lost revenue for the EU ETS. In addition, such switches could threaten the economic activity and development of transhipment hubs close to hubs outside the scheme. In her doctoral analysis on the impact of the maritime sector's inclusion in the EU ETS, Dr Lagouvardou reveals that the preference for an alternative non-EU ETS port would become attractive for carbon prices well below 25 EUR per metric ton of CO2. The EU ETS is a cornerstone of the EU's policy to combat climate change. The scheme is the world's first, most extensive and longest-running international system for trading emission allowances. The EU ETS covers around 40% of the EU's greenhouse gas emissions and will cover maritime transport emissions from 2024. The award-winning paper 'Implications of the EU Emissions Trading System (ETS) on European container routes: A carbon leakage case study' by Sotiria Lagouvardou and Harilaos N. Psaraftis can be freely downloaded here. Below is an interview with Dr Lagouvardou on the findings of her research.
---
Call for global good practice on greening seaports
An EU-contracted study on the capacity for greening of European sea ports is looking for global good practices on environmental port management. The project has been contracted to the University of Piraeus, the Erasmus University of Rotterdam, and White Research. The project aims to identify the factors affecting the capacity for greening of European seaports paired with economic development. With the open call for good practices, the consortium intends to populate and showcase a portfolio with the most relevant and up-to-date good practices available in Europe and the rest of the world, towards the green transition of the ports sector. This call seeks to collect and widely share practices that are under-researched or that are currently overlooked in the literature, which are however applied successfully in practice. The collection of good practices will share the tools needed to pursue similar practices by other ports and the knowledge to adjust them to ports' own specificities. Your port's good practices can be shared via an online form. For any questions, kindly contact GreenPorts@white-research.eu .
---
Member Port News
In this edition's round up of member port news, you will find stories from the following IAPH members:
Africa and Europe region: Ghana Ports and Harbours Authority, Grand Port Maritime de Marseille, Administração dos Portos de Sines e do Algarve, Freeport of Riga Authority, Ports of Cabo Verde, North Sea Port, Autoridad Portuaria de Valencia, Autoridad Portuaria de Santa Cruz de Tenerife, Baku International Sea Trade Port, Port of Rotterdam, National Ports Agency Morocco, Gibraltar Port Authority, Port Authority of Vigo, Port of Amsterdam, Port of London Authority, bremenports, Nigerian Ports Authority, Autoridad Portuaria de Sevilla, Municipality of The Hague Port Authority & Operations Centre, Autoridad Portuaria de Huelva, Hamburg Port Authority, HAROPA Port, Oslo Port Authority
Americas region: Companhia de Intergração do Complexo Portuário do Pecém, Canaveral Port Authority, Montreal Port Authority, Port Saint John, Vancouver Fraser Port Authority, Port of Long Beach, National Ports Administration Uruguay, Autoridad Marítima de Panamá, Port of Los Angeles, Port of Hueneme, Georgia Ports Authority
Asia and Oceania region: Jawaharlal Nehru Port Authority, Philippine Ports Authority, Subic Bay Metropolitan Authority, DP World, NSW Ports, Yeosu Gwangyang Port Authority, Maldives Ports, PSA International, Port of Hakata, Maritime and Port Authority of Singapore, Ministry of Oceans and Fisheries Korea, Port of Brisbane, Solomon Islands Ports Authority, China Merchants Port Holdings, Incheon Port Authority, Sri Lanka Ports Authority, Marine and Water Bureau, Government of Macau, Northport Malaysia, Port Nelson, Busan Port Authority, PT Pelabuhan Indonesia, Taiwan International Ports Corporation, Yokohama Port Corporation, Busan Regional Office of Oceans and Fisheries
Check out the full line up on our Member Port News page.
---
World Maritime News
These maritime news stories made the headlines over the past two weeks:
Panama Canal draft restrictions could cut boxship loads by 40%
Long-term demand for shipping to fall, says Nobel Prize-winning economist
Hutchison brings autonomous trucks to Felixstowe
Top 10 carriers' market share drops after the pandemic
Topics regarding IMO MEPC 80 in July
Alternative fuel vessel orders steady in May
Topics on ammonia as an alternative marine fuel
Capacity and competition limit the role of biofuels in shipping
Shipping industry no longer an emissions laggard, says ClassNK chief
IMO and EU eye convergence of regional and global regulation
GSBN and GCMD join forces to enhance data sharing for green shipping
For details of each story, please visit the World Maritime News section on our website.
---
Calendar of Events
IAPH events and events where IAPH is represented