Ashdod Port is presently completing one of its more complex operational projects after extensive renovations on the western side of Platform 21. At the end of the process grain ships will be able to unload on the western side the platform.
This is part of a significant strategic process, involving an investment of about half a billion shekels in preparation for the upcoming competition, to upgrade Platform 21 and make it deeper so that megaships will be able to dock there.
The total length of Platform 21 is 850 meters. This will allow large container ships, with a length of about 400 meters and a capacity of 18 thousand containers, to dock at the port. The upgrade also includes making the eastern side of the platform deeper – about 17.5 meters – and reinforcing it so that it can support cranes weighing 130 tons; with the western side reaching a depth of about 16 meters – suitable for large grain ships.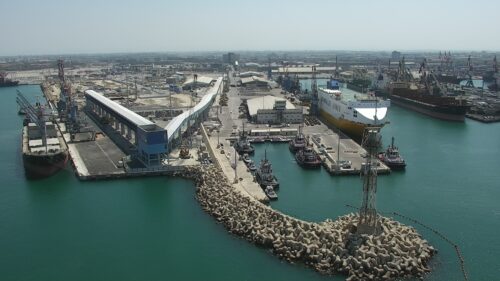 Visit the website of Ashdod Port Company: http://www.ashdodport.co.il