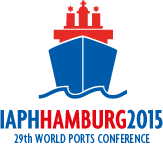 IAPH technical committees will meet on Monday, 1 June, during the IAPH World Ports Conference, Hamburg, Germany.  They are the backbone of IAPH, tasked to study hot topics of concern and interest to the world port industry.
They have ambitious agenda to tackle in Hamburg.
Not only committee members but also non-committee members are welcome to attend the meeting as observer.