This edition of IAPH Insider covers:
---
This week's Insider highlights with MD Patrick Verhoeven
---
IAPH Board and Council met at IMO headquarters in London
Members of the IAPH Board and Council gathered in person earlier this week at the IMO headquarters in London. On Monday, Board members met with IMO secretary-general Kitack Lim and his leadership team, exchanging views on international regulatory priorities regarding decarbonisation of shipping and the introduction of the maritime single window. The IMO secretary-general expressed his appreciation for the pro-active role IAPH plays in supporting the IMO agenda. Board members then proceeded with their internal meeting. They discussed and approved the budget for 2023, including the budget of the IAPH Environmental Ship Index. Board members also discussed the initial findings of an internal benchmarking exercise, comparing the financial and organisational structures of IAPH with those of a peer group of related trade associations in the maritime field. A final report is planned for February. Meanwhile, management will already work on a number of 'quick wins' to improve performance in the short term. On Tuesday morning, Council members met with members of the IMO secretariat, for an in-depth debate on the strategic issues that were addressed in the meeting with the secretary-general. Next to energy transition and the maritime single window, the agenda also included cybersecurity and further structural cooperation between IMO and IAPH. Council members also discussed progress with the implementation of the 2022-2023 work programme of IAPH, the schedule of forthcoming Technical Committee meetings and preparations for the 2023 World Ports Conference. The Board and Council meetings were preceded by a visit to the River Thames on Monday morning, hosted by the Port of London Authority. Board and Council members further hosted an informal dinner on Monday, inviting representatives of the international shipping community, including the International Chamber of Shipping (ICS), BIMCO, the Cruise Lines International Association (CLIA), the International Association of Dry Cargo Shipowners (INTERCARGO), the International Association of Classification Societies (IACS) and IAPH's events and media partner S&P Global.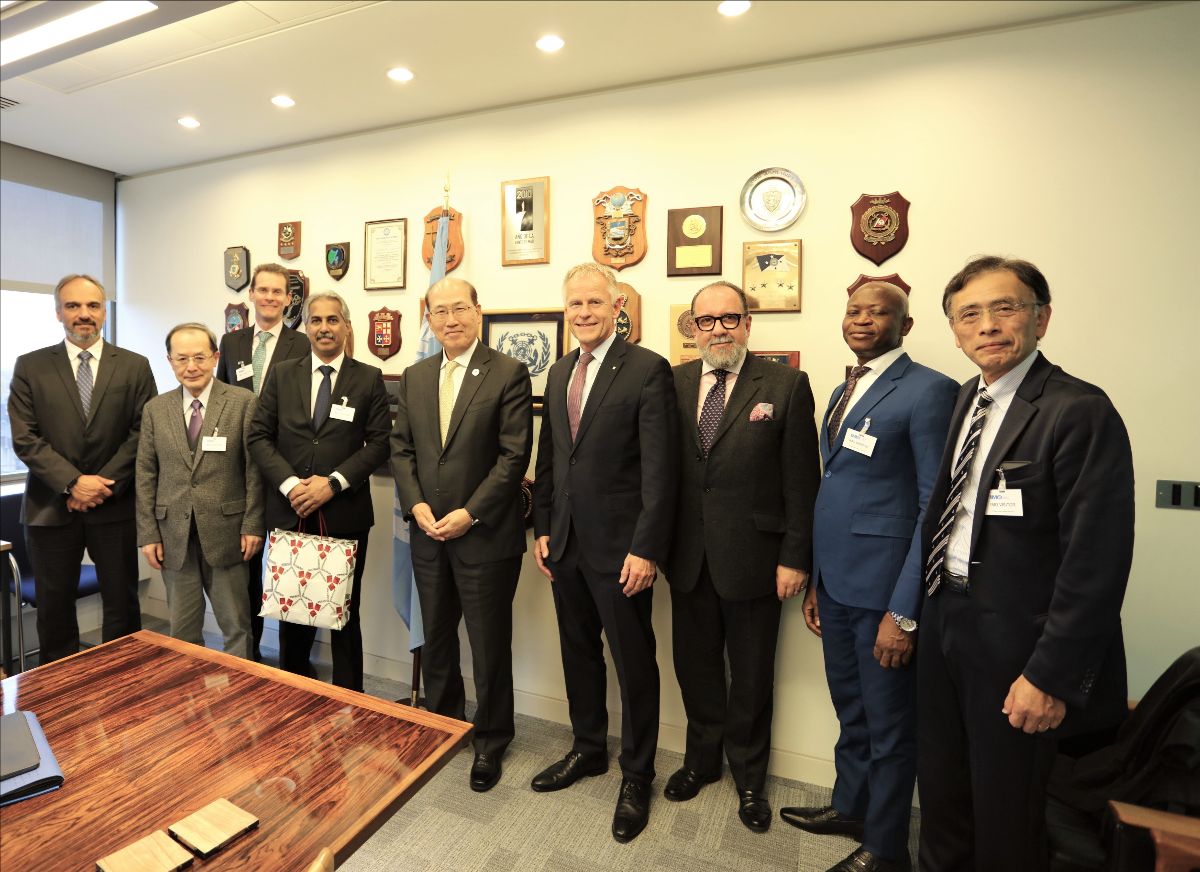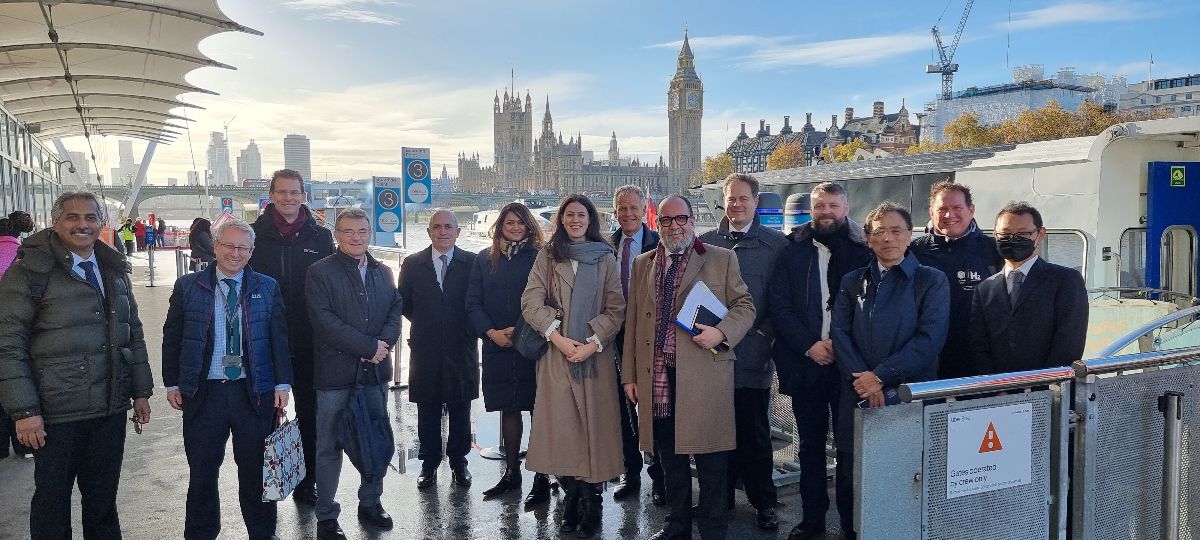 ---
Eranda Kotelawala elected IAPH VP SE Asia and Oceania
We are pleased to announce that Eranda Kotelawala, CEO of Solomon Islands Ports Authority, was elected as vice-president for the Southeast Asia and Oceania region by vote of confidence. Eranda succeeds Jay Daniel R. Santiago, general manager of the Philippine Ports Authority, who terminated his mandate last summer. Based on the provisions of the IAPH Constitution, Eranda's mandate will last until the 2023 Annual General Meeting, at which time a new Board will be installed, following a general election to be held in spring 2023. In response to his election, Eranda expressed his gratitude for the confidence bestowed upon him as vice-president for the Southeast Asia and Oceania region. He committed to provide his best efforts to achieve the organisation's overall vision and objectives while doing his best for the region, working in close collaboration with his fellow Board members, management and the entire IAPH team.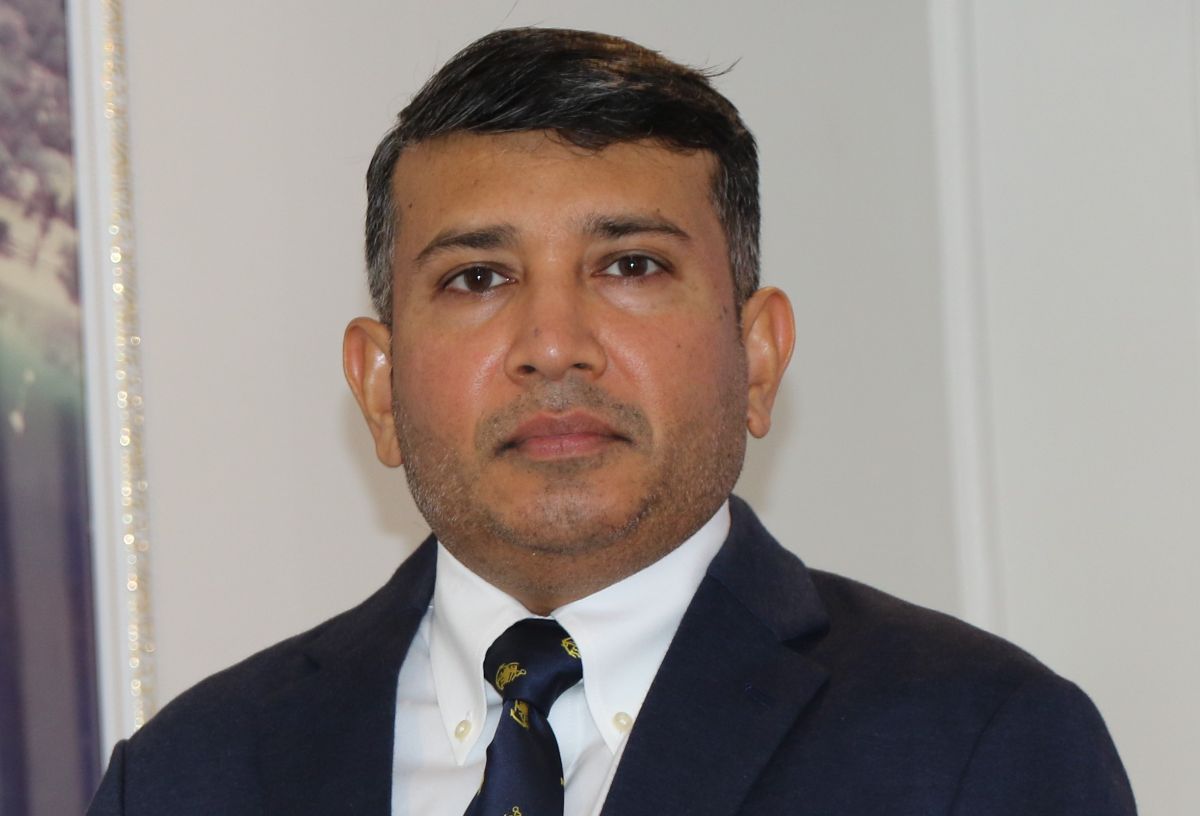 ---
IAPH president visited UNCTAD headquarters in Geneva
IAPH president Capt K. Subramaniam was invited to attend a session on the geography of trade and the role of supply chains, including ports, during the annual meeting of the UNCTAD Trade and Development Commission, which was held last week at the UNCTAD headquarters in Geneva. In his presentation, Capt Subra discussed the significance of maritime transport for international trade, the changes and evolutions in maritime trade and the role of ports. He emphasised ongoing disruptions in maritime supply chains, their effects and impacts on ports. Among the future challenges, Capt Subra listed protectionism and trade restrictions, digitalisation and automation, energy transition and financing. He concluded his intervention with an overview of IAPH's strategic priorities and international and regional cooperations. During his stay in Geneva, Capt Subra also joined a dinner of the Propeller Club of Geneva, where he gave a presentation on the key challenges for the sustainable development of ports.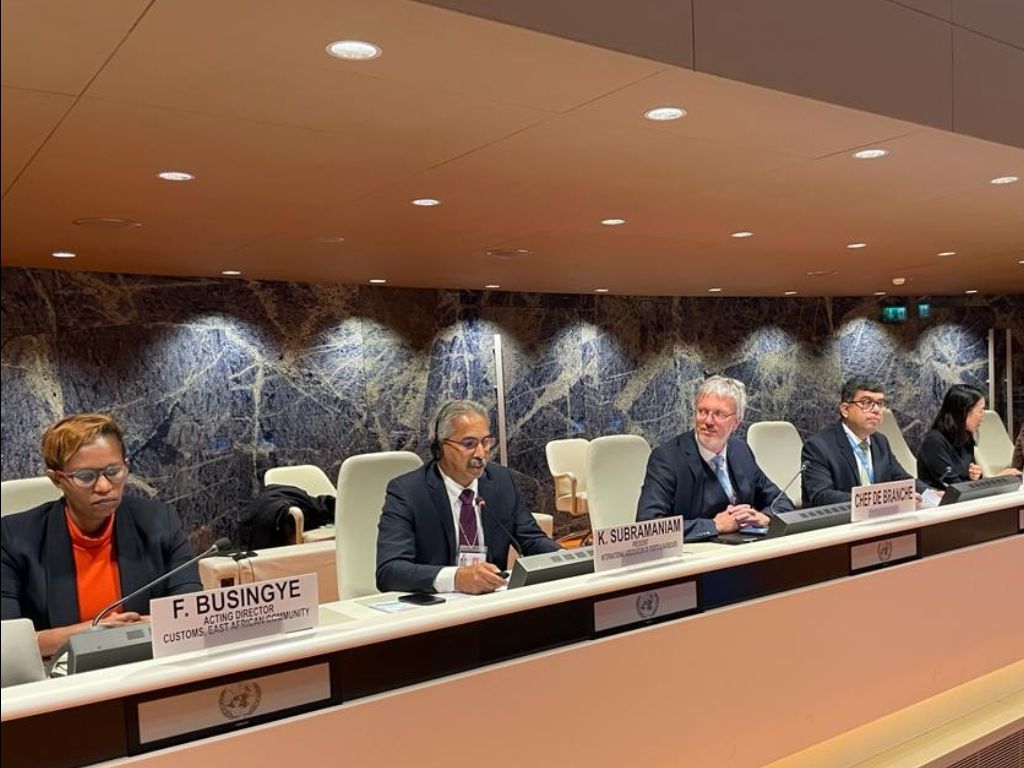 ---
IAPH attended Smart Ports conference in Barcelona
IAPH attended the Smart Ports: Piers of the Future conference in Barcelona from 15 to 17 November, a hugely successful event co-organised by the Port of Barcelona and ChainPort partner ports, that attracted 4000 viewers. IAPH technical director Antonis Michail moderated a session on decarbonisation and respective emerging port business models. In a lively panel discussion set-up, Antonis addressed the topic together with Elvir Dzanic, president and CEO of the Port of Gothenburg, Hector Calls, head of environmental sustainability at the Port of Barcelona, and Namrata Nadkarni, CEO and founder of Intent Communications. The discussion focused on the new business models and mechanisms that are needed for ports to implement their decarbonisation ambitions and drive energy transition. The panellists further exchanged views on green corridors, associated opportunities and challenges and reflected on the smart port's role and practice when it comes to energy transition.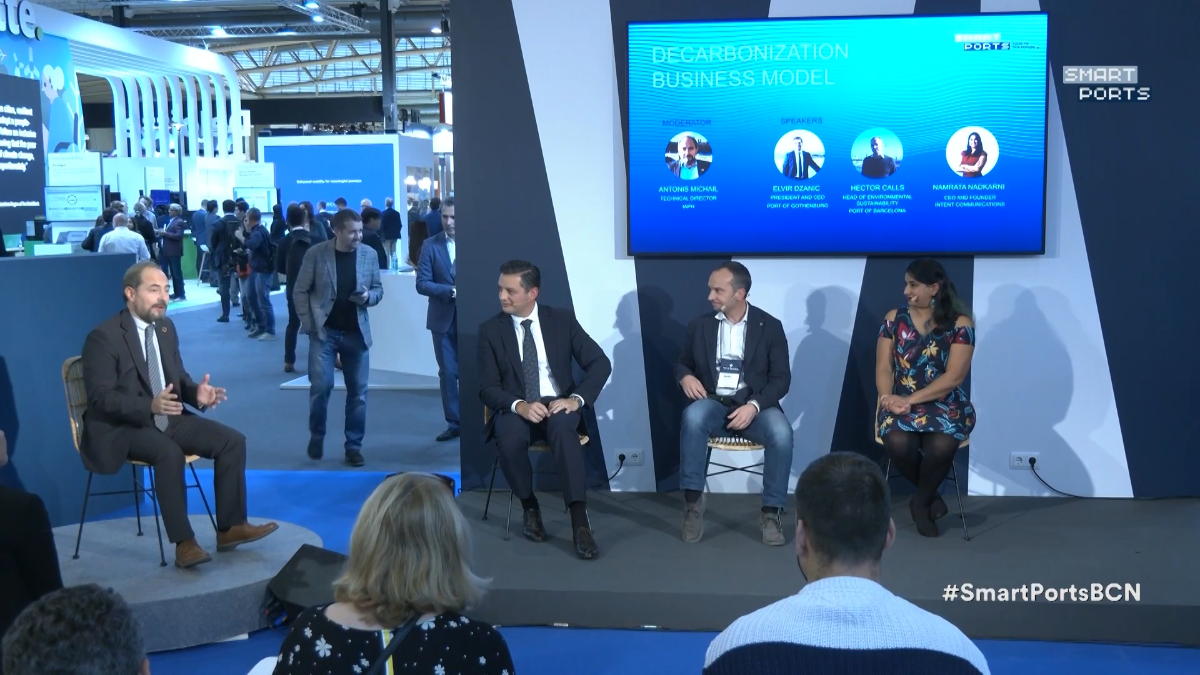 ---
Register now for Maritime Single Window symposium
Registration is now open for IAPH regular and associate members who are interested in attending the joint IMO-IAPH-BIMCO symposium being organised at the IMO headquarters in London on 18-19 January, just under one year before the 2024 deadline for member states to implement the IMO Maritime Single Window requirement. Practical case studies of successful single windows and useful tools and guidelines to support implementation will be offered at the symposium. It follows the recent webinar explaining the main issues at stake and the multiple benefits of implementing a Maritime Single Window. An article has also been published in the current edition of Ports & Harbors dealing with some of the issues and challenges which will be discussed and debated at the symposium. You can read this article here. Those interested in attending the January symposium in person or online should file a request indicating their preference to fabienne.vanloo@iaphworldports.org who will then request further details. Persons intending to come to the IMO headquarters in London may require authorisation from member states to attend for visa applications, so kindly ensure you send your request as early as possible.

---
Results IAPH Climate and Energy committee meeting
The IAPH Climate and Energy committee met virtually on 10 November during a well-attended session by more than forty IAPH members. Central item on the agenda was the decarbonisation of shipping and the preparation of the respective IAPH input and viewpoints ahead of the forthcoming IMO meetings, the intersessional working group on GHG (ISWG-GHG 13) on 5-9 December and MEPC 79 on 12-16 December. The committee reflected in particular on market-based measures, the revision of the IMO GHG strategy, green corridors, and the notion of just and equitable transition. Members were also briefed on other IMO files of interest such as underwater noise from ships. In addition, the committee was presented with the latest developments in the joint ICS-IAPH Clean Energy Marine Hubs initiative and exchanged views with Nelson Mojarro, head of innovation and partnerships at ICS. Finally, the committee reviewed progress of port initiatives such as the IAPH Environmental Ship Index and IAPH Clean Marine Fuels working group, as well as collaboration with the World Ports Climate Action Program (WPCAP). The next meeting of the Climate and Energy committee will be taking place in spring 2022 with the exact date and format to be announced in due time.
---
What to expect from the forthcoming IMO GHG meetings?
The next two weeks are set to be busy as IAPH attends the 13th meeting of the IMO Intersessional Working Group on GHG Emissions (ISWG-GHG 13) and the 79th meeting of the Marine Environment Protection Committee (MEPC 79) at the IMO headquarters in London. These meetings will be crucial in determining the trajectory for the decarbonisation of the global maritime sector and we will be following the discussions intently to provide members with an update on the key outcomes. ISWG-GHG 13 will see member states and international organisations debating the level of ambition for the revised IMO GHG strategy, along with discussions on the implementation of a combined technical and market-based measure (MBM) as part of the basket of mid-term measures. Whilst there appears to be convergence amongst delegations towards a carbon levy-based system for generating revenues, we may not see a breakthrough on this item until MEPC 80, once the level of ambition is decided, which will in turn set the tone for decision-making on the mid-and long-term measures. At MEPC 79, the Committee is expected to come to a decision on the global GHG target as part of the revised strategy. Whilst many are supportive of absolute zero emissions by 2050, other delegations still view this as premature, therefore it remains to be seen what conclusion will be drawn from the discussions. IAPH also has two submissions on the table expressing support for an MBM to support an equitable and just transition, as well as a proposal on amendments to two MEPC resolutions, including the Ports Resolution (MEPC.323(74)), in order to include the development of green shipping corridors under the voluntary measures.
---
Calling all cruise ports: join our OPS survey
The IAPH Cruise Committee has set itself the task to create an overview of current and concretely planned onshore power supply (OPS) installations in cruise ports worldwide. To facilitate this process, an online survey has been created. Results are intended for internal use in the IAPH Cruise Committee and individual responses will be treated confidentially. We encourage all cruise ports to take the survey. Even if your port currently doesn't have OPS installations or no concrete plans to invest in them in the foreseeable future, we'd still encourage you to participate and explain what the reasons and impediments are. Responses are invited by Friday 9 December, so that results can be addressed at the forthcoming Cruise Committee meeting, which will be held online on 13 December at 4 PM CET. You can access the online survey here.
---
Next Harbor Café on robotics and pollution prevention
Our final IAPH Africa and Europe Region Harbor Café for the year will happen online on Friday 9 December between 9.00 and 10.30 AM CET. Again they will be co-hosted by our vice-president for Europe Jens Meier and Africa vice-president Michael Luguje. This time our port members will explore various innovations overcoming surface water and debris pollution through robotics and automation in a port. We will be having case study showcases in the air, on the water and underwater from the Ports of Hamburg and Antwerp as well as solutions from specialised robotics manufacturers busy with innovative applications in ports and harbours. IAPH members who are interested in joining us with a beverage for an online dialogue with interesting insights, please drop a line to Ingrid Boque at the email address ingrid.boque@hpa.hamburg.de.
---
Welcome to Indian Maritime University
We are pleased to announce that the Indian Maritime University (IMU) has joined IAPH as an associate member. The university was established in 2008 and it is poised to play a key role in developing trained human resources for the maritime sector. IMU presently offers diplomas, degrees, postgraduate diplomas and postgraduate degree courses in nautical science, marine engineering, naval architecture and ocean engineering, ship building and repair, maritime management, as well as doctoral programmes and post sea courses. IMU has its headquarters and a campus in Chennai and regional campuses in Mumbai, Kolkata, Vishakhapatnam, and Cochin.

---
Save the date: 2023 World Ports Conference in Abu Dhabi
The follow-up and implementation of the 'Closing the Gaps' exercise agenda will shape the programme and format of next year's IAPH World Ports Conference. The dates have now been set for 31 October – 2 November 2023 and the event will be organised in partnership with host sponsor AD Ports Group and our events and media partner S&P Global. The programme will be set against the multiple headwinds that ports are facing. Geopolitical tensions, an energy crisis, global inflation, post-pandemic disruptions and extreme weather are all impacting world trade and economic prosperity. After last year's exercise to identify how to close the gaps in global port infrastructure, IAPH2023 in Abu Dhabi will bring ports and their business partners together to innovate, finance, invest in and sustain successful long-term energy transition, digital transformation and resilience in a highly unpredictable world. Check out the conference website and register for updates. If you are interested in sponsoring, please consult this page.

---
Member Port News
In this edition's round up of member port news, you will find stories from the following IAPH members:
Africa and Europe region: bremenports, Hamburg Port Authority, Autorità Portuale di Genova, Ports of Cabo Verde, JadeWeserPort, Oslo Port Authority, Port of Amsterdam, Autoridad Portuaria de Huelva, Freeport of Riga Authority, HAROPA Port, Port of Bergen, Autoridad Portuaria de Sevilla, Autoridad Portuaria de Bilbao, Port Autonome de San Pedro, Port of Amsterdam, Cyprus Ports Authority, Belfast Harbour Commissioners, Port of Helsinki, Port of London Authority, Port of Rotterdam Authority, Administração dos Portos de Sines e do Algarve, Ghana Ports and Harbours Authority, Nigerian Ports Authority, Port of Göteborg, North Sea Port, Port of Gdansk Authority, Autoridad Portuaria de Santa Cruz de Tenerife, Port Authority of Vigo, Autoridad Portuaria de Valencia, Port of Beirut
America region: Halifax Port Authority, Port of Long Beach, Georgia Ports Authority, Port of San Diego, Companhia de Desenvolvimento do Complexo Industrial e Portuário do Pecém, Northwest Seaport Alliance, Port of Los Angeles, National Port Administration Uruguay, Port of Seattle, Port Saint John, Autoridad Marítima de Panamá, Nassau Port Department, Port of Hueneme
Asia and Oceania region: Johor Port Authority, Yeosu Gwangyang Port Authority, Ports and Maritime Organization Iran, Philippine Ports Authority, PSA International, Solomon Islands Ports Authority, DP World, Lyttelton Port Company, Sri Lanka Ports Authority, Taiwan International Ports Corporation, Gladstone Ports Corporation, Incheon Port Authority, Maritime and Port Authority of Singapore, PT Pelabuhan Indonesia, South Port New Zealand, Ulsan Port Authority, Westports Malaysia, Ports of Auckland, Marine and Water Bureau Government of Macau, Busan Regional Office of Oceans and Fisheries, Incheon Regional Office of Oceans and Fisheries, Busan Regional Office of Oceans and Fisheries, NSW Ports
Check out the full line up on our Member Port News page.
---
World Maritime News
These maritime news stories made the headlines over the past two weeks:
Challenges shipping lines face
Shipping lines look to invest in ports
Topics on ports in North America
China's logistics sector raises the alarm over the Guangzhou lockdown
Cabotage waiver at Indian ports accelerates cargo gains
Shippers' behaviours amid declining rates
Topics on future fuels
Shipping lines' reactions to decarbonisation
Freight payment providers evolving from auditing to analytics
For details of each story, please visit the World Maritime News section on our website.
---
Calendar of Events
IAPH events and events where IAPH is represented
30 November-1 December – Seatrade Maritime Salvage & Wreck – London
1 December – London Working Luncheon General Stevedoring Council – London
5-9 December – IMO Intersessional Working Group GHG 13 – London
6 December – IAPH Environmental Ship Index Stakeholders Assembly – Amsterdam
7 December – Seahorse Journalist Awards – London
8 December – IACS Council and Maritime Industry meeting – London
9 December – IAPH Harbor Café on robotics and pollution prevention (online)
12-16 December – IMO MEPC 79 – London
13 December – IAPH Cruise Committee (online)
18-19 January 2023 – IMO-IAPH-BIMCO symposium maritime single window (hybrid)
8 February 2023 – IAPH Automation Group (online)
31 October – 2 November 2023 – IAPH 2023 World Ports Conference – Abu Dhabi