This edition of IAPH Insider covers:
---
This week's Insider highlights with MD Patrick Verhoeven
---
IAPH vice-president José Firmo at COP27
The 27th UN Climate Change Conference (COP 27) is being held in Sharm el-Sheikh, Egypt, during this and next week. IAPH is represented at the summit by its vice-president for Central and South America José Firmo, the CEO of Porto do Açu in Brazil. Tomorrow, José will be participating in a side event on the production of future marine fuels and the opportunities this creates for renewable energy production in developing countries. The event is jointly organised by the International Maritime Organization, UNCTAD, the International Renewable Energy Agency (IRENA), and the World Bank. The session is scheduled from 6.30 to 8.00 PM Eastern European Time (EET). You will be able to follow the session online via this link. Porto do Açu and other port representatives present at the summit will be participating in several other maritime-related events, including a session on the Clean Energy Marine Hubs initiative.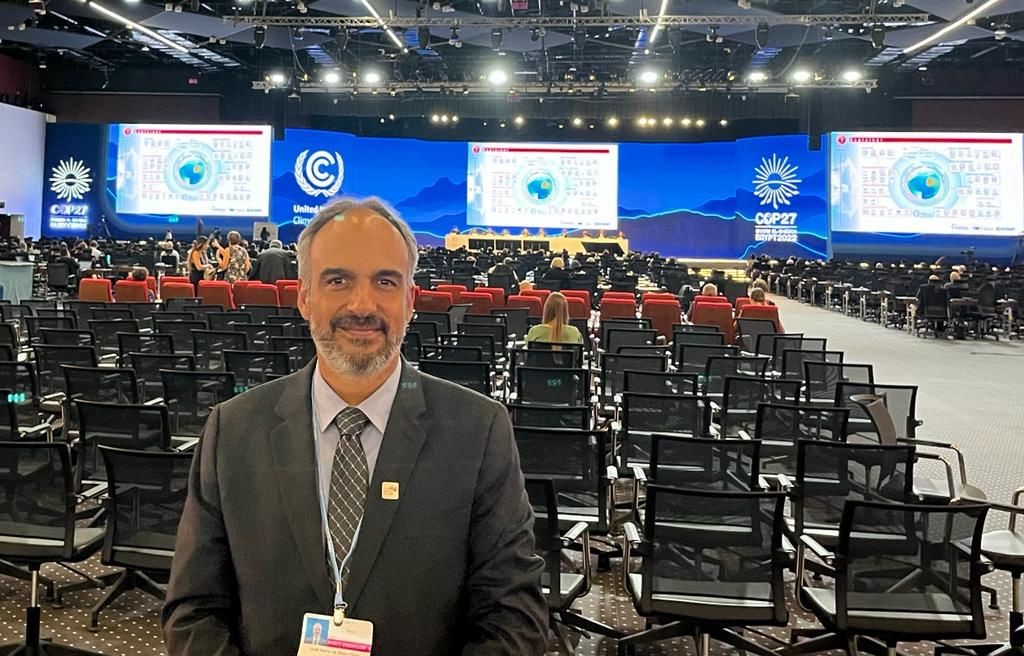 ---
Clean Energy Marine Hubs network expands
At COP27, three more governments have endorsed the worldwide cross-sector initiative to catalyse the supply of green fuels, and support the global energy transition, which was initiated by the International Chamber of Shipping (ICS) and IAPH at the Clean Energy Summit in Pittsburgh last September. Panama, Uruguay, and Norway have now signed up to the Clean Energy Marine Hub Initiative (CEM-Hubs). The initiative, which is co-led by a taskforce of CEOs, is a cross-sectoral public-private initiative aiming to accelerate the production, export and import of low-carbon fuels across the world. The three governments join the UAE and Canada, who were the first to join the CEM-Hubs initiative when it was announced in Pittsburgh. The initiative will engage with industry stakeholders and governments to facilitate information and knowledge exchange on policies, programmes, and decarbonisation projects. This will catalyse investments in the marine infrastructure needed to transport zero and low emission fuels from producer to consumer. The initiative has the potential to de-risk investment and accelerate the commercial deployment and transport of alternative fuels, which are currently two to three times more expensive than fossil fuels. The announcement came as part of the Green Shipping Challenge launch event at the world leader's summit of COP27. Led by the United States and Norway, the Green Shipping Challenge aims to bring together governments, ports, maritime carriers, shipowners and cargo owners to find decarbonisation solutions for the industry.
---
New CMF bunker checklists include liquid hydrogen
The IAPH Clean Marine Fuels (CMF) Working Group has published a total of six new checklists, which cater for both ship-to-ship and truck-to-ship bunkering operations of liquefied gasses as a marine fuel at ports. Following the sterling work of the members of the working group, these checklists, which are applicable to LNG and liquefied biogas, but also to liquid hydrogen, will contribute in a very concrete way towards the energy transition of shipping. The harmonised bunker checklists reflect the extra requirements of ports about safe bunkering operations of alternative marine fuels in or near their port environment. By using such bunker checklists, a high level of quality and responsibility of the bunkering operators can be obtained. They will also be of great benefit to vessels and their crews bunkering in other ports because it will reduce the potential confusion caused by having to comply with different rules and regulations in different ports. The checklists can be obtained by registering, accepting terms and conditions and then downloading the checklists from the IAPH Clean Marine Fuels Working Group portal.
The IAPH CMF Working Group during its meeting in Vancouver last May.
---
Joint CMF/WPCAP work on port readiness for new fuels
A joint hybrid workshop on defining port readiness levels to accommodate alternative fuels for ships took place in Rotterdam on 1 November, bringing together members of the IAPH Clean Marine Fuels (CMF) Working Group and the World Ports Climate Action Program (WPCAP). This follows previous coordination between the groups and agreement to work together on this important exercise. Around fifteen participants joined and progressed the work that was initiated in May this year during the WPCAP meeting organised in Vancouver around the World Ports Conference. The outcome of the work, to be finalised by the start of 2023, will include the outline and analytical definition of nine port readiness levels, covering research, development and deployment phases of maturity, and the provision of comprehensive guidance for ports to evaluate and progress their level of preparedness.
---
November-December issue of Ports & Harbors is out
In the November-December issue of Ports & Harbors we interview Katharine Palmer, UN Climate Champions' shipping lead and Lloyds Register's global sustainability manager. Ahead of COP 27 and IMO MEPC 79, she speaks about her role in collectively bringing all actors in the maritime ecosystem together to help the industry transition towards zero-emission fuels. Also featuring in this edition: our editor Ines Nastali provides a global insight on which ports offer electricity at berth, Methanex's Jason Chesko offers a perspective on methanol as a marine fuel, and Charlie Bartlett dives deep into the industry-wide challenges of digitising documentation. Leading maritime experts explore the role of governments in ports, and we look at a day in the working life of Stephanie Jones Stebbins at the Port of Seattle.
---
Port Endeavor partners held first annual review meeting
On 27 and 28 October, IAPH and its Port Endeavor game partners APEC (Antwerp/Flanders Port Training Center) and UNCTAD TrainForTrade met at the headquarters of the Port of Antwerp-Bruges in order to share experiences on gameplays, content and to brainstorm about the next version of the game, which gives insight on how ports integrate the UN Sustainable Development Goals into their business. The meeting coincided a year on since the first post-pandemic, in-person gameplays were organised by both partners with the support of IAPH in Antwerp, Belgium and Gijón, Spain in October last year. Since then, many games have been played with hundreds of port professionals around the world, with Port Endeavor now fully integrated into UNCTAD TrainForTrade's Port Management Programme and APEC's Environmental Management, Port Management and Smart Ports courses. Brainstorms were held over how to expand the reach of the game given its proven popularity. In addition, ideas were shared on improvements and enhancements to game dynamics, functionality, moderation, and management as well as planned new content for the activities and events which brings the World Ports Sustainability Program database of best practices to life for game participants. IAPH and both partners have committed to an ambitious plan to innovate and expand the playing of the game further, which will be communicated to IAPH members as the new version rolls out in the coming year.
---
106th session of IMO Maritime Safety Committee
The 106th session of the IMO Maritime Safety Committee (MSC 106) is being held this week both in-person and online. MSC 106 sees the return of full days at the IMO headquarters after two years of reduced schedules to accommodate the virtual nature of meetings, allowing more time for fruitful discussions and networking. IAPH, together with Denmark, Netherlands, ICS, BIMCO, IMPA, IFSMA, and IHMA, submitted a document (MSC 106/16) proposing the inclusion of a new output to amend circular MSC.1/Circ.1331 to address the safety risk to crew when rigging safety netting from the ship's deck to the outboard side of an accommodation ladder and/or gangway. This document was welcomed by member states and the MSC chair agreed to include this item as a priority output in the biennial agenda of the Committee, as well as, on the provisional agenda of the Sub-Committee on Ship Design and Construction (SDC 10), with the view to use a single session to complete amendments as set out in the paper. Other items of note include updates on work relating to Maritime Autonomous Surface Ships (MASS) and further measures to enhance maritime security. A full report will be disseminated with IAPH members in the coming days once all details of MSC 106 have been finalised.
---
Register now for Maritime Single Window symposium
Registration is now open for IAPH regular and associate members who are interested in attending the joint IMO-IAPH-BIMCO symposium being organised at the IMO headquarters in London on 18-19 January, just under one year before the 2024 deadline for member states to implement the IMO Maritime Single Window requirement. Practical case studies of successful single windows and useful tools and guidelines to support implementation will be offered at the symposium. It follows the recent webinar explaining the main issues at stake and the multiple benefits of implementing a Maritime Single Window. An article has also been published in the current edition of Ports & Harbors dealing with some of the issues and challenges which will be discussed and debated at the symposium. You can read this article here. Those interested in attending the January symposium in person or online should file a request indicating their preference to fabienne.vanloo@iaphworldports.org who will then request further details. Persons intending to come to the IMO headquarters in London may require authorisation from member states to attend for visa applications, so kindly ensure you send your request as early as possible.

---
Next Harbor Café on robotics and pollution prevention
The IAPH Africa and Europe regions continue their joint series of Harbor Cafés on digitalisation, with the next online session discussing how robotics and automation can help overcoming pollution in ports. It will be held 9 December from 09.00 to 10.30 AM CET via Teams. In the coming weeks, members will be informed about the special guests who will join the Harbor Café to share their innovative projects and experiences, while having an open discussion with all participants. The invitation with the link to join the meeting will be sent out shortly. If you missed the last Harbor Café session, you can watch it via this link.
---
Results IAPH Data Collaboration Committee meeting
The IAPH Technical Committee on Data Collaboration met virtually on 3 November. Well attended by more than 30 participants, the committee evaluated progress on the IAPH collaborative initiatives with the World Bank, the World Customs Organization, the World Economic Forum and ChainPort and reflected on the way forward. Following a presentation on the initiatives under the Digital Container Shipping Association (DCSA), members discussed further potential synergies. On IMO related work, the committee discussed the outcomes of the expert group on data harmonisation and the joint IMO-IAPH-BIMCO initiative on promoting and building capacity towards the implementation of Maritime Single Windows by 2024. Finally, members were updated and reflected on the current and future committee's work on cybersecurity, port call optimisation, innovation, and automation. The next meeting of the Data Collaboration committee will be taking place in spring 2022.
---
Welcome to North Tyrrhenian Port Network Authority
We are pleased to announce that the North Tyrrhenian Port Network Authority from Italy has joined IAPH as a regular member. The port authority is the autonomous port governing body administrating the port of Livorno and the neighbouring ports of Piombino, Capraia, Rio Marina, Portoferraio, and Cavo. It is a community manager, controlling port operations and promoting innovation in the field of port economics. As a major multipurpose port Livorno, along with Piombino, is steering towards greater surveillance of port activities, including those related to dangerous goods, and the enhancement of monitoring systems.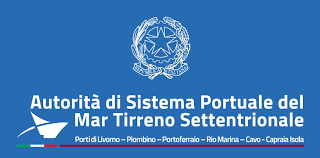 ---
Save the date: 2023 World Ports Conference in Abu Dhabi
The follow-up and implementation of the 'Closing the Gaps' exercise agenda will shape the programme and format of next year's IAPH World Ports Conference. The dates have now been set for 31 October – 2 November 2023 and the event will be organised in partnership with host sponsor Abu Dhabi Ports and our events and media partner S&P Global. The programme will be set against the multiple headwinds that ports are facing. Geopolitical tensions, an energy crisis, global inflation, post-pandemic disruptions and extreme weather are all impacting world trade and economic prosperity. After last year's exercise to identify how to close the gaps in global port infrastructure, IAPH2023 in Abu Dhabi will bring ports and their business partners together to innovate, finance, invest in and sustain successful long-term energy transition, digital transformation and resilience in a highly unpredictable world. Check out the conference website and register for updates. If you are interested in sponsoring, please consult this page.

---
IAPH MD interview for Riviera Maritime Media
Coinciding with his recent attendance and presentation at the IMO-UNEP Innovation Forum in London, IAPH managing director Patrick Verhoeven was able to catch up with Riviera Maritime Media's Rebecca Moore who edits Container Shipping and Trade and Passenger Ship Technology. Patrick explained the main findings highlighted in the IAPH-World Bank Closing the Gaps report as well as partnerships with IMO, ICS, BIMCO, CLIA and other international organisations to implement the recommendations included for digitalisation, decarbonisation and resilience. The interview will be published in both print publications later this month. You can read it in advance here.
---
IAPH innovation white paper presented in Valencia
From 24 to 26 October, the Valencia Digital Summit was held in the Spanish port city, an event which gathered more than 12,000 attendees from over 35 countries. IAPH Data Collaboration Committee chair Pascal Ollivier (Maritime Street) and vice-chair Gadi Benmoshe (Marinnovators) spoke at the event, introducing the recently published IAPH white paper The mindshift to innovation in ports. They participated in the Port and Logistics Forum that was co-organised by Fundación Valenciaport. The IAPH white paper offers ten recommendations to all port leadership teams on how to integrate innovation in practice as well as specific case examples about how ports succeeded in their quest.

---
IAPH presented at Sustainable Port Congress in Bilbao
IAPH technical director Antonis Michail attended the Sustainable Port Congress in Bilbao on 8 and 9 November. Co-organised by the Port Authority and the Chamber of Commerce of Bilbao, the congress attracted more than 200 port professionals from Spain and Europe. The congress programme was built along four main themes; governance and ethics, health and well-being, climate and energy, and port-city relations. Antonis joined the panel session on decarbonisation and climate resilience to highlight key ongoing initiatives by world ports in these fields and to exchange with fellow panellists from the ports of Oslo, Sines, Huelva and Bilbao and congress participants. Amongst the highlights of a most interesting and well organised event, was the keynote presentation by economist, entrepreneur and author Gunter Pauli offering a radical yet inspirational perspective on blue economy as the basis for the transformation towards sustainable business and society. You can download Antonis' presentation here.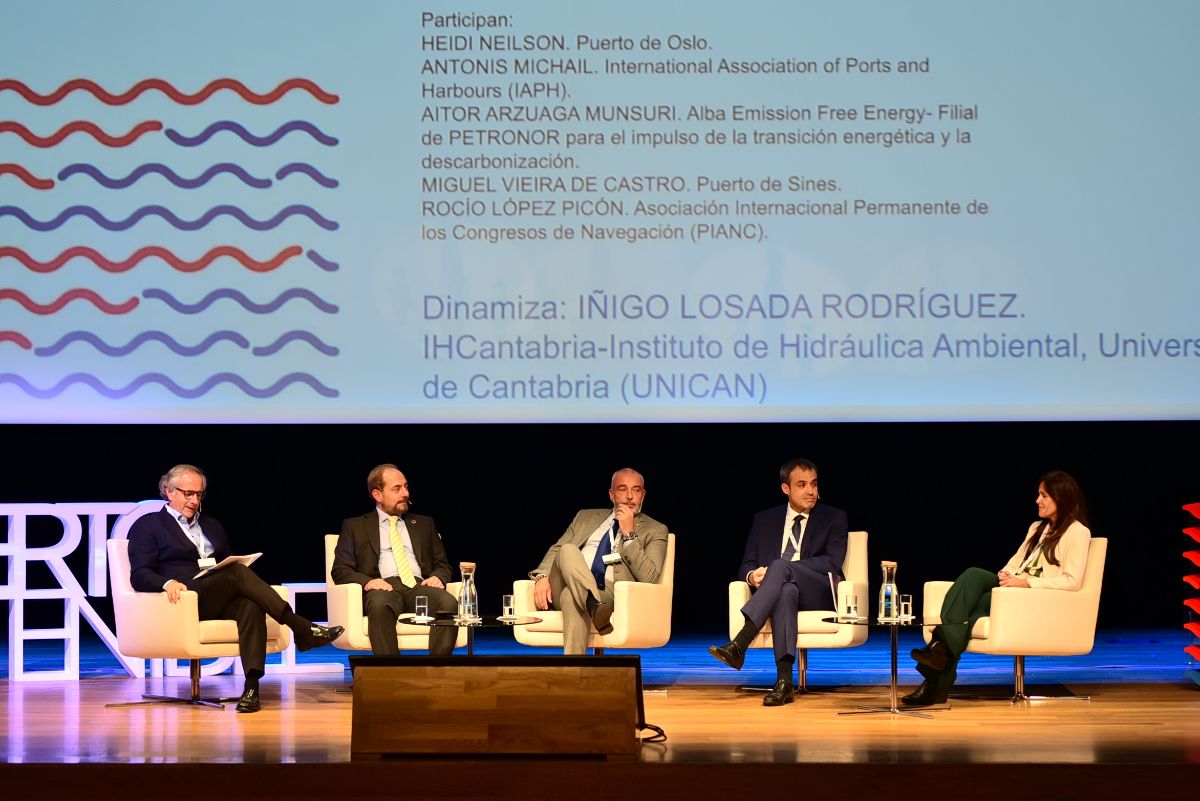 ---
IAPH on judging panel of Seatrade Maritime Awards
IAPH managing director Patrick Verhoeven was invited to sit on the jury of this year's Seatrade Maritime Awards.The prestigious awards cover the broad spectrum of the maritime industry and Patrick was on the panel that judged the entries in the category 'Logistics Solution of the Year'. The winners were announced Tuesday evening at London's landmark Guildhall. Winner in the category 'Logistics Solution of the Year' was Innovez One, for its innovative port management information system.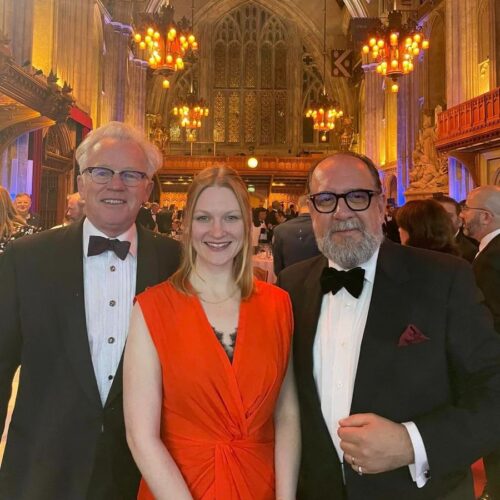 ---
C-MAT maritime master classes announced
As of January next year, IAPH associate member C-MAT, the Centre for Maritime and Air Transport Management of the University of Antwerp and Antwerp Management School will again be hosting its maritime master classes to both students and professionals. All classes are offered in two-week blocks, with a mixture of academic and business contributions. The series starts with the master class on Port Economics and Business from 16 to 27 January. This is followed by the master class on Maritime Economics and Business 23 February to 8 March and the master class on Maritime Supply Chains from 13 to 24 March. You can find all details about the master classes here.
---
IADC conference on financing sustainable infrastructure
On 9 February next year, our associate member the International Association of Dredging Companies (IADC) will be organising a conference in Dubai on financing sustainable marine and freshwater infrastructure. The event will explore how private capital can accelerate the green transition in marine and freshwater infrastructure. It is based on a recently published study exploring the financing of green coastal, river and port projects. Sustainable waterborne infrastructure solutions are available, have been tested and are economically viable and private capital could help to accelerate the uptake of such solutions. Details about the conference programme and registration can be found here.
---
Next IAPH Insider on 1 December
Due to an internal scheduling issue, the next edition of the Insider newsletter will exceptionally appear a week later than planned, on Thursday 1 December. We apologise for any inconvenience and are grateful for your understanding.
---
Member Port News
In this edition's round up of member port news, you will find stories from the following IAPH members:
Africa-Europe region: Port Autonome de Kribi, Autorità Portuale di Genova, Hamburg Port Authority, Port of Helsinki, Port of Rotterdam Authority, Autoridad Portuaria de Bilbao, Autoridad Portuaria de Huelva, Bulgarian Ports Infrastructure Company, Port of Amsterdam, Port of Antwerp-Bruges, Port of Bergen, Port of London Authority, North Sea Port, Port of Amsterdam, Port of Göteborg, Nigerian Ports Authority, HAROPA Port, Autoridad Portuaria de Santa Cruz de Tenerife, Port Authority of Vigo, Autoridad Portuaria de Valencia, Bremenports, Cyprus Ports Authority, Freeport of Riga Authority, Port Autonome de Cotonou, Port Autonome de San Pedro
America region: Empresa Nacional Portuaria Honduras, Companhia de Desenvolvimento do Complexo Industrial e Portuário do Pecém, Autoridad Marítima de Panamá, National Port Administration Uruguay, Port of San Diego, Port of Long Beach, Port of Los Angeles, Port of Seattle, Vancouver Fraser Port Authority, Port of Stockton
Asia and Oceania region: NSW Ports, Taiwan International Ports Corporation, Incheon Regional Office of Oceans and Fisheries, Subic Bay Metropolitan Authority, Sri Lanka Ports Authority, Ports and Maritime Organization Iran, Johor Port Authority, DP World, Marine and Water Bureau, Government of Macau, PT Pelabuhan Indonesia, Westports Malaysia, Yeosu Gwangyang Port Authority, Busan Port Authority, Busan Regional Office of Oceans and Fisheries, Ports of Auckland, Philippine Ports Authority, Incheon Port Authority, Maritime and Port Authority of Singapore
Check out the full line up on our Member Port News page.
---
World Maritime News
These maritime news stories made the headlines over the past two weeks:
Maersk's transformation wins over customers
COSCO acquires a minority stake in one container terminal in the Port of Hamburg
DOT awards $703 million for US port upgrades
New threat of US rail disruptions
Shipping lines addressing decarbonization
Shipping industry's reaction to EU regulations
Investment in transportation visibility providers
For details of each story, please visit the World Maritime News section on our website.
---
Calendar of Events
IAPH events and events where IAPH is represented
2-11 November – IMO MSC 106 – London
6-18 November – COP27 – Sham el-Sheikh
10 November – IAPH Climate and Energy Committee (online)
15-17 November – Smart Ports – Piers of the Future 2022 – Barcelona
28-29 November – IAPH Board and Council meetings – London
5-9 December – IMO GHG Intersessional – London
6 December – IAPH Environmental Ship Index Stakeholders Assembly – Amsterdam
12-16 December – IMO MEPC 79 – London
18-19 January 2023 – IMO-IAPH-BIMCO symposium maritime single window (hybrid)
31 October – 2 November 2023 – IAPH 2023 World Ports Conference – Abu Dhabi