This edition of IAPH Insider covers:
---
This week's Insider highlights with MD Patrick Verhoeven
---
We need your support for Ukrainian port workers
Ukrainian seaports are in the frontline of the war, as the aggression against the port cities of Mariupol, Berdyansk and Kherson has demonstrated. The environment is chaotic, dangerous, and fast moving, with other ports in the Black Sea, such as Odesa, now under threat. IAPH has decided to work with The Seafarers' Charity in launching an emergency appeal to support port workers and their families impacted by the humanitarian disaster caused by the war in Ukraine. In the video below IAPH managing director Patrick Verhoeven presents the fundraising campaign. We warmly encourage you to support the emergency appeal, on a corporate and/or personal basis. Details on how to make a donation can be found here as well.
---
#IAPH2022: #ClosetheGaps at the regional sessions
In the running up to the World Ports Conference eight regional online workshops were held to identify gaps in port competitiveness and ways to close them. The results of the Chatham House Rule workshops will be presented and discussed with the IAPH Vice-Presidents during the regional breakfast sessions at the Vancouver conference, on Monday 16 and Tuesday 17 May. We are delighted to provide you with downloadable, easy-to-read executive summaries of the workshops through the following links: North America, North Europe, Mediterranean, Iberia and Black Sea, South-East Asia and Oceania, Sub-Saharan Africa, Central and South America, Middle East, Central and South Asia, East Asia. These provide essential reading on your flight to Vancouver! At the regional breakfast sessions, you will also get an overview of IAPH's Environmental Ship Index, the industry benchmark for 7,000 ships and 60 global ports and maritime organisations to incentivise ship owners, operators and managers to improve environmental performance of their vessels. Make sure to register your participation for the regional breakfast sessions here.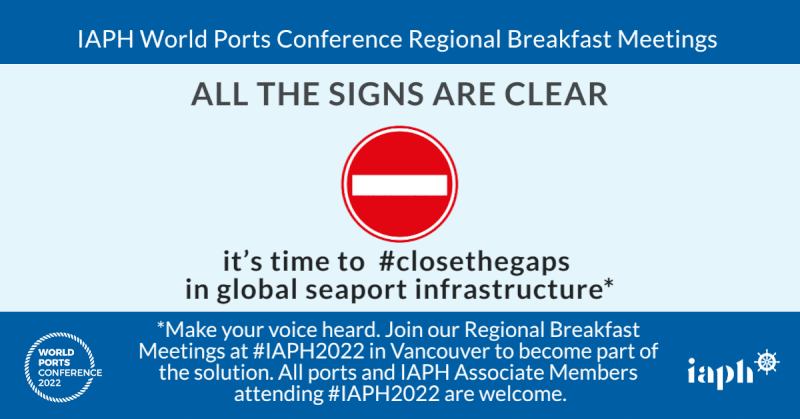 ---
#IAPH2022: celebrating 10 year's IAPH Women's Forum
Coinciding with the first IMO International Day for Women in Maritime, the IAPH Women's Forum will be celebrating its 10th anniversary on 18 May, with a dedicated breakfast session. Chaired by Namrata Nadkarni, CEO and founder of Intent Communications and former editor of Ports & Harbors and held in the presence of former IAPH president Geraldine Knatz, delegates will be discussing the future of the Forum and enjoy presentations by the winners of the Forum's scholarships, Dimuthu Samarakoon of Sri Lanka Ports Authority, and Anthonia Chinelo Ohagwa of Nigerian Ports Authority. Confirm your attendance by email to Fumiko Yamaij: f_yamaji@iaphworldports.org.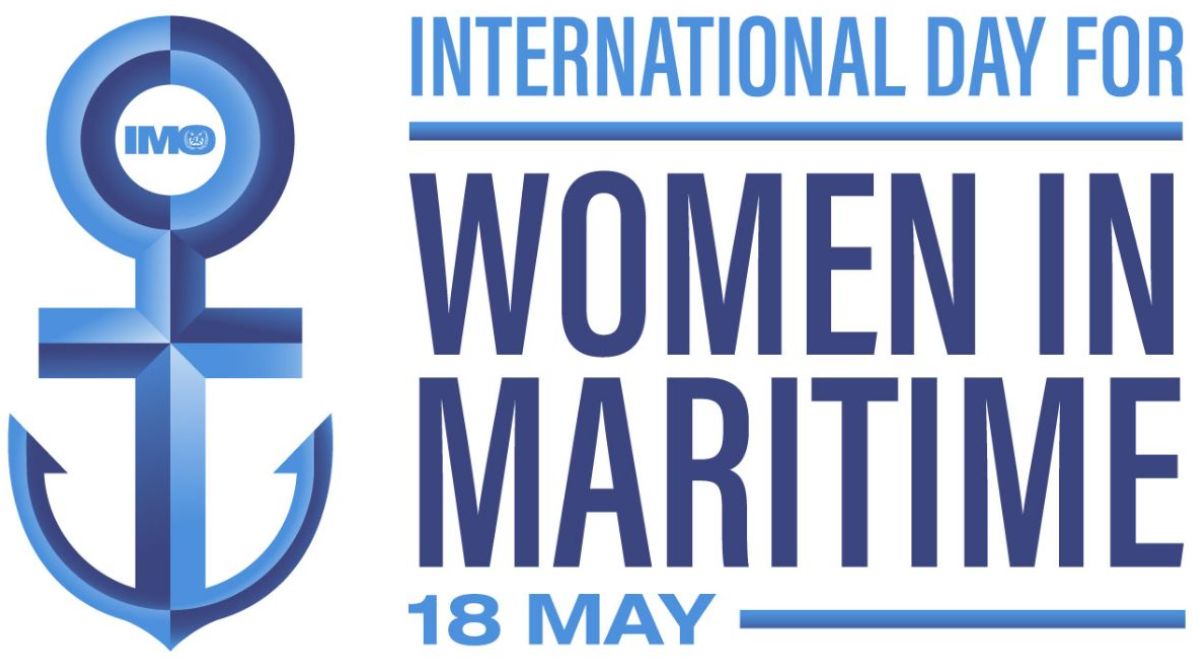 ---
#IAPH2022: join the strategic technical committees
All regular and associate IAPH members attending the World Ports Conference are very welcome to join and actively take part in the meetings of our strategic technical committees in the morning of Thursday 19 May. The Climate and Energy Committee will discuss the latest update from the IMO intersessional working group on GHG emissions of shipping, which is taking place during the same week, and what can be expected at the forthcoming meeting of the IMO Marine Environment Protection Committee (MEPC 78) on market-based measures proposals. The Committee will also address IAPH's involvement in Green Shipping Corridors, the IMO GHG Industry Alliance, and IMO GreenVoyage2050, plus presentations from Port of Rotterdam on energy transition, Mauritius Port Authority on onshore power supply, and the #IAPH2022 Sustainability Awards winner in the category climate and energy. At the Data Collaboration Committee meeting you will get the latest IAPH's two submissions to IMO FAL46, which is held this week, as well as updates on the port-customs guidelines with the World Customs Organization, data standards on port call optimisation, working groups on automation, innovation and cybersecurity, plus presentations on digitalisation initiatives from NextTrucking, GSTS, Trinidad & Tobago and Fiji Ports, plus the #IAPH2022 Sustainability Award winner in the category digitalisation. At the Risk and Resilience Committee, the Russia-Ukraine conflict and implications for world ports will be discussed, next to an update on the work-in-progress of the IAPH guidelines on risk and resilience from port expert authors. In addition, there will be a presentation by Fabian Steinmann from the Global Resilience Institute in Boston on how the UK airline industry looks at resilience and a presentation on climate resilience by Solomon Islands Port Authority. Registration for all technical committee meetings can be done here.
---
#IAPH2022: discover our cruise, legal and operations work
In the afternoon of Thursday 19 May, we will be relaunching the IAPH Cruise Committee, onboarding a new chair at our Legal Committee and sharing best practice at the inaugural meeting of the Planning, Operations and Finance Committee. Following a pause of two years, the Cruise Committee will resume its activities in Vancouver. The main aim of the meeting is to define a work programme for the Committee for the coming years, with a strong emphasis on sustainability, including reduction of emissions and sustainable tourism. The Committee will also liaise with related IAPH activities, such as the new 'at berth' module of the Environmental Ship Index (ESI), which will be presented at the meeting by Port of Amsterdam's Henri van der Weide. In achieving its work programme, the IAPH Cruise Committee will be working closely with the Cruise Lines International Association (CLIA) which will be represented at the Vancouver meeting by Nikos Mertzanidis, director of government affairs Europe, who will give a presentation on CLIA's priorities in working with the global ports' community. The executive director maritime of the Port of Seattle, Stephanie Jones Stebbins, will present the port's Green Cruise Corridor project, which will be revealed during the World Ports Conference. The Vancouver meeting of the Legal Committee will mark a 'changing of the guard' with Mārtiņš Ziemanis (Freeport of Riga Authority) taking over from Frans van Zoelen (Port of Rotterdam), who has been the Committee's chair since 2004. The agenda includes a discussion on the output of the last IMO Legal Committee, covering the 2010 HNS Protocol, measures to assess the need to amend liability limits, the claims manual for the International Convention on Civil Liability for Bunker Oil Pollution Damage and maritime autonomous surface shipping. Members will also be invited to discuss the future agenda and way of working of the Committee, including IMO coverage. Finally, Marcus John (TT Club) will provide a presentation on port authority risk issues. The Planning, Operations and Finance Committee is a new technical committee that aims at sharing knowledge and best practices of planning, operations and finance issues which are valuable for port authorities, terminal operators and others. The Committee is scheduled to meet once a year in person at the World Ports Conference. The agenda for Vancouver includes the impact of ever-larger container vessels, with a presentation by Christoph Rasewsky of Oceans One, and a discussion on the IAPH-PIANC project 'guidance for ports in small island countries', with contributions from Justin Cross (Royal Haskoning DHV), Solomon Islands Ports Authority)and Ichio Motono (OCDI). Registration for all technical committee meetings can be done here.
---
#IAPH2022: come and play the Port Endeavor game
We close the Thursday in Vancouver with a live demonstration of Port Endeavor, the world's only business game on sustainable port development, in partnership with UNCTAD TrainForTrade. This unique game designed for port executives uses real life examples of how ports apply the UN Sustainable Development Goals (SDGs) in practice. It has been played already by ports from the Americas, Europe, Middle East Africa and Asia, virtually and in person, and is a fixed feature on courses with our partners UNCTAD TrainforTrade and APEC. Teams will spend a limited budget on three rounds of sustainable activities, but will also have to react fast to any real-life events impacting their port. We invite you as a player or observer to our game play which will take place at Rooms 1-3 in the Vancouver Convention Centre – East Building on Thursday 19 May between 3.30 and 5.00 PM. To register your interest, click here. Can't make it on Thursday? Then make sure not to miss UNCTAD's Mark Assaf's presentation on Port Endeavor on Wednesday at 10.45 AM.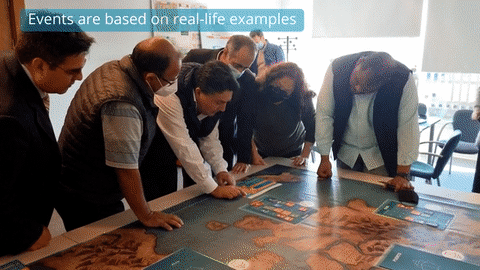 ---
The May-June issue of Ports & Harbors is out
The latest edition of Ports & Harbors, the IAPH membership magazine produced by IHS Markit, now part of S&P Global, is out. Our cover story features an exclusive interview with Carl Benztel of the US Federal Maritime Commission. In conversation with IAPH managing director Patrick Verhoeven and P&h editor Ines Nastali, the commissioner discusses standardising US trade data and making the market more resilient without adding more red tape. He also speaks about the Ocean Shipping Reform Act that is taking shape, which was recently signed off by the Senate and is now being discussed by the House of Representatives. Also featuring in this edition: with several market-based measures proposals on the table for the next MEPC meeting at the IMO, ABL's Paul Martin looks at how emissions are categorised and the implications for ports. We speak with the chairman of the supervisory board at the Ukrainian Sea Ports Authority on the current situation and about the aspirations of Ukrainian ports once the war is over. We also introduce the first instalment of the IAPH World Ports Tracker and present the IAPH 2022 Sustainability Awards finalists' projects. We have features on the Suez Canal Economic Zone and UK ports, plus our 'How to' section focuses on applying for funding in ports with Gyorgyi Gurban from the Department of Partnerships and Projects at the IMO.
---
Michael Luguje elected IAPH vice-president for Africa
We are pleased to announce that Michael Achagwe Luguje, managing director at the Ghana Ports and Harbours Authority, has been elected as vice-president for IAPH's Africa region by a vote of confidence of its region's members. Thanking his African colleagues for the confidence placed in him, Michael said that during his tenure as vice-president, he will focus on rallying Africa's ports to further enhance their resilience through stronger cooperation, knowledge sharing and capacity building within Africa and globally under the umbrella of the IAPH. Michael Luguje is taking over the reins from Jens Meier, IAPH vice-president for the Europe region and CEO of Hamburg Port Authority, who was additionally appointed as temporary coordinator for Africa following the tenure of Hadiza Bala-Usman, former managing director of Nigerian Ports Authority. Michael Luguje holds a Bachelor of Arts degree in French and Linguistics from the University of Ghana, and a Master of Science degree in Maritime Affairs (Port Management) from the World Maritime University, Malmö, Sweden, and an EMBA in Project and Strategic Management (PGSM, France). Prior to being appointed managing director of Ghana Ports and Harbours Authority in July 2018, Michael occupied several other international roles representing the continent, including secretary-general of the Port Management Association of West and Central Africa (PMAWCA); executive secretary of the Pan African Association of Port Cooperation (PAPC) and regional coordinator for West and Central Africa at the International Maritime Organization (IMO). In accordance with the IAPH Constitution, Michael has officially taken office on 27 April and his mandate lasts until the Annual General Meeting held during the IAPH World Ports Conference in 2023.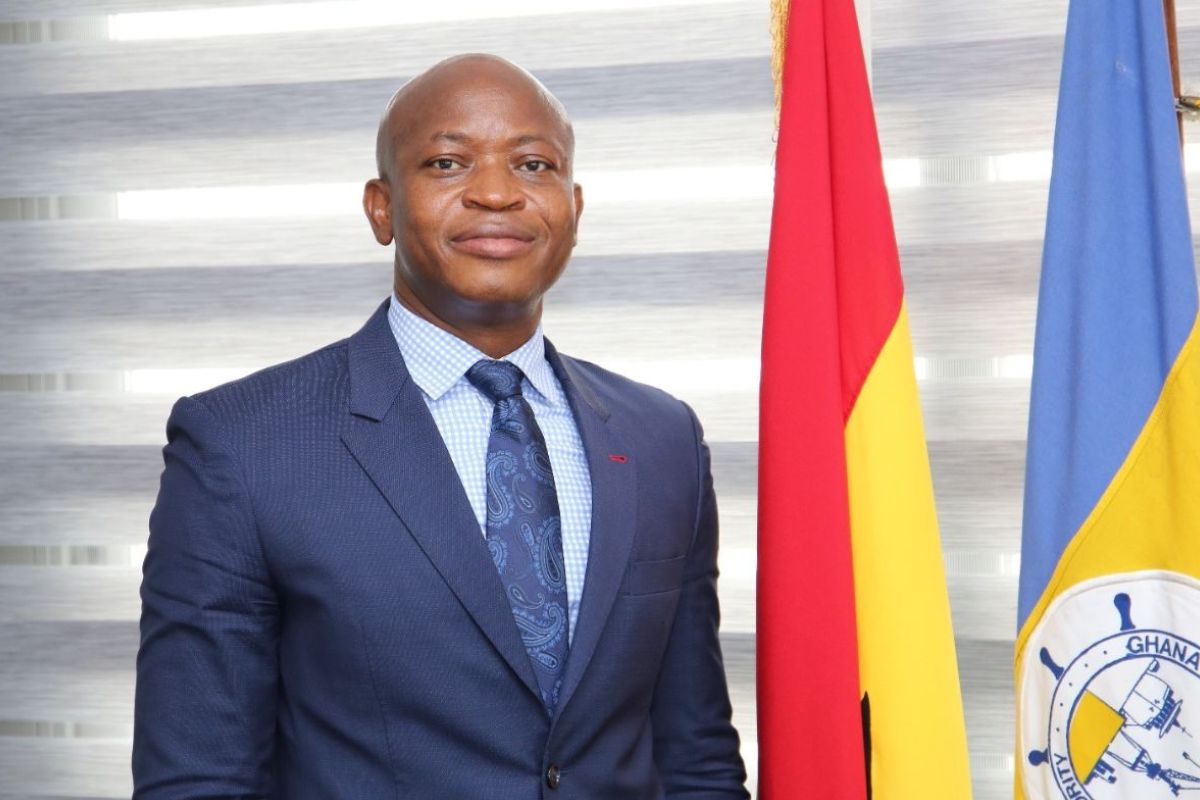 ---
Welcome to new members from Namibia and the USA
We are pleased to welcome the Namibian Ports Authority and the Northwest Seaport Alliance as regular members. The Namibian Ports Authority (Namport) is a public enterprise which manages Namibia's ports in Walvis Bay and Lüderitz. The Port of Walvis Bay, situated on Africa's southwestern coast, serves a convenient and fast transit route, connecting southern Africa, Europe, Asia and the Americas. The Port of Lüderitz, located 254 nautical miles south of the Port of Walvis Bay, caters for Namibia's southern regions and provides access to South African markets in the Northern Cape. The Northwest Seaport Alliance is a port development authority equally governed by the Ports of Seattle and Tacoma. The Northwest Seaport Alliance, officially formed in August 2015, manages the container, break bulk, auto, and some bulk terminals in Seattle and Tacoma. It marks a historical first in North America, following comprehensive public outreach and approval from the Federal Maritime Commission. Each port retains ownership of its respective assets and acts through its elected commissioners as a separate organisation.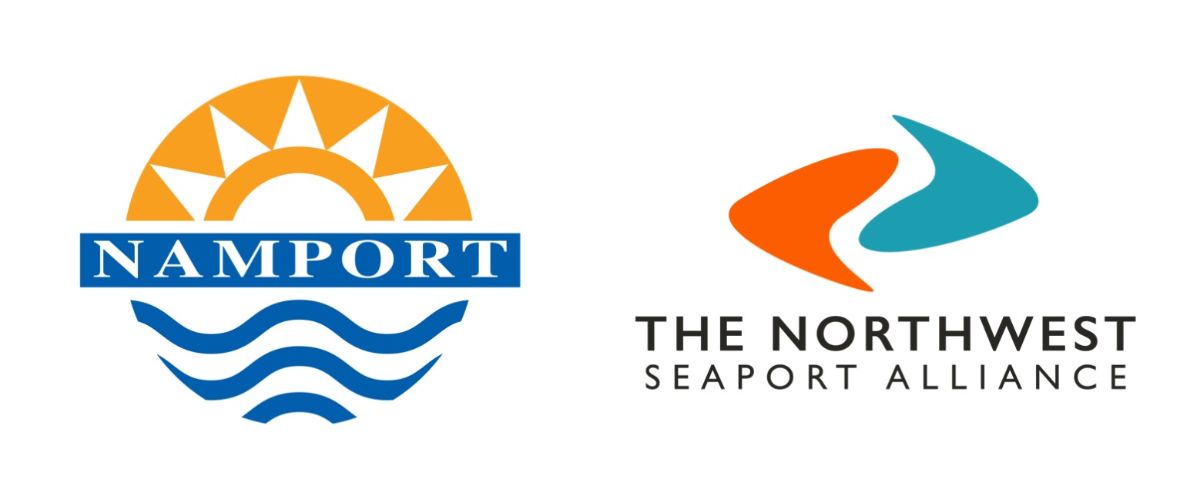 ---
MBM discussion at forthcoming IMO GHG working group
Key focus at the forthcoming 12th meeting of the Intersessional Working Group on Greenhouse Gases (ISWG-GHG 12) are the proposals submitted by Member States for the package of mid- and long-term measures. In-depth discussions can be expected on the establishment of market-based measures (MBMs) with several proposed candidate measures on the table for funding mechanisms to help drive forward the transition. Notable is a returning proposal on the development of the International Maritime Research and Development Board (IMRB) with new amendments aiming to attract the interest of developing nations. Also on the agenda are some new and innovative proposals by Member States. The European Commission have proposed a GHG Fuel Standard (GFS) which will act as a technical measure and element of a combination of measures, however demonstrates no clear preference over a type of MBM, unlike Norway's proposal for a global cap-and-trade scheme. An International Maritime Sustainability Funding and Rewards (IMSF&R) mechanism submitted by numerous Member States, including Argentina and Brazil, will also be presented at plenary, which aims to rewards ships for achieving CO2 emissions below a certain threshold. A common factor in several of the submissions, including Japan's proposal for a Zero Emission Vessels (ZEVs) Incentive Scheme and the International Chamber of Shipping's detailed documents for a global carbon levy, is the ambition to raise the necessary financial support to drive an equitable energy transition, a point that has been raised and fully supported by IAPH in previous ISWG-GHG meetings. This continued debate on the potential disproportionate negative impacts of mid- and long-term measures on developing states is expected to be a guiding factor in many of the discussions. As always, we will be disseminating a report on the key outcomes from the meeting to the members of the IAPH Climate and Energy Committee, including a live update during the Committee's meeting in Vancouver next Thursday.
---
Further evidence of side effects of EU ETS on ports
Two recent publications are agreeing on the conclusion that the enforcement of a regional market-based measure (MBM), such as the EU emission trading scheme (ETS), on shipping may provide financial incentives to shipping operators to reconfigure their networks and avoid voyages inside the European Economic Area (EEA). Both the scientific paper Implications of the EU Emissions Trading System (ETS) on European container routes: A carbon leakage case study by Sotiria Lagouvardou and Harilaos Psaraftis of IAPH associate member Technical University of Denmark and the CE Delft report on Maritime shipping and EU ETS: An assessment of the possibilities to evade ETS costs commissioned by the Port of Rotterdam confirm that evasive behaviour is realistic, even when the ETS carbon price is relatively low, and they clearly highlight the challenges associated with the implementation of regional MBMs.
---
Next P&H poll: should regional GHG measures prevail?
With no immediate breakthrough expected to determine global market-based measures in the short term, is it right for maritime to proceed with regional emission reduction measures? This is our question for the next Ports & Harbors poll. The next IMO MEPC is due to take place in early June. Expectations are high that global and equitable market-based measures will be discussed to reduce maritime's global carbon footprint. However, with these discussions having stalled in the meantime, a solution on IMO-level may not be immediately in sight, leading to reginal measures being taken, such as the inclusion of shipping in the EU emission trading scheme. Are you supporting the idea that those will spur on decisions being made at the global regulatory level or do you think this will only lead to a piece meal of regulations that shipping has to adhere to? Have your say here!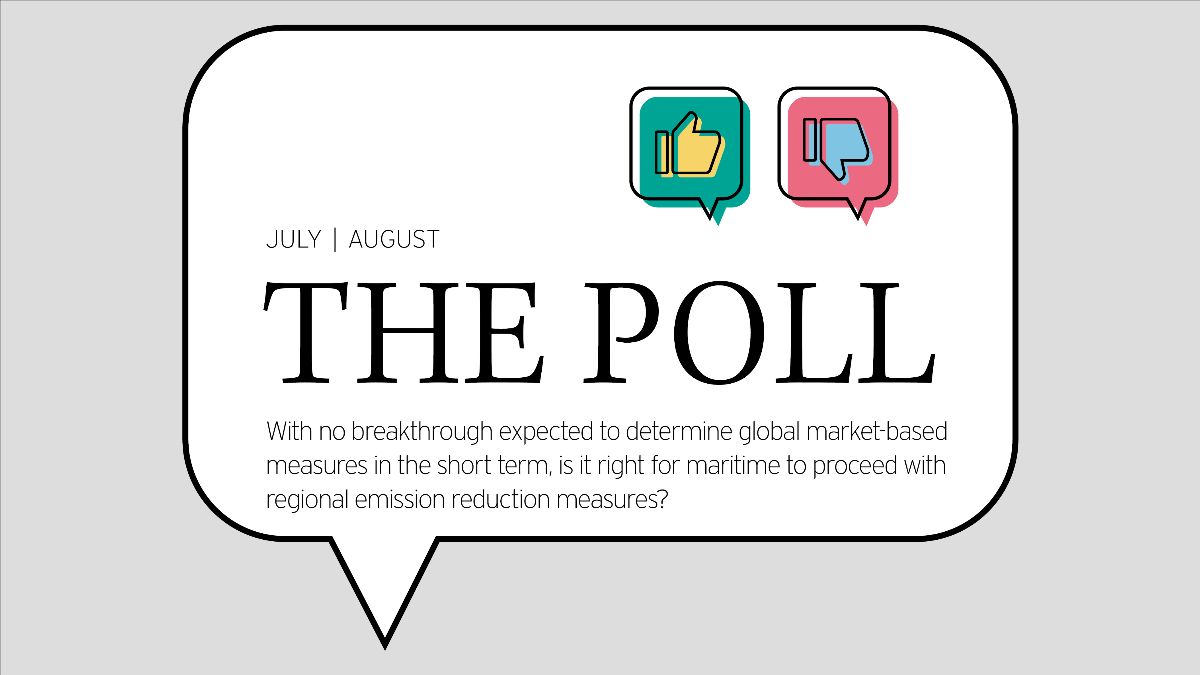 ---
IAPH spoke at MEDports Green Transition seminar
On 28 April, the Port of Algeciras and MEDports Association hosted the seminar Green Transition for Maritime Transport in Algeciras, Spain. The event was organised in three sessions, addressing the current state of the art, including the implementation of the IMO GHG strategy and the European 'Fit for 55' package, successful innovation cases from Mediterranean shipping companies, and a roundtable on sustainable projects from Mediterranean port authorities. IAPH technical director Antonis Michail joined the first session with a presentation on port call optimisation. You can find Antonis' presentation and those of all other speakers on the MEDports website.
---
MACN launches Global Port Integrity Platform
The Maritime Anti-Corruption Network (MACN) has launched end of April a Global Port Integrity Platform (GPIP), which is a unique online platform detailing the integrity performance of ports. The platform uses MACN's current incident data and additional externally vetted data sources to provide key comparative information on ports' integrity risks. GPIP intends to be a gamechanger in the fight against maritime corruption. Currently, there are no international standards, or systematic methods of measuring integrity within and between ports. GPIP will allow charterers, cargo owners, and shipping companies to compare ports' integrity performance and identify risks when trading. For seafarers and shipping companies, GPIP will provide dynamic data that will help empower the industry to 'Say No' by making it easier to assess risk and prepare seafarers in high-risk locations. GPIP is available for MACN members and will be made available to MACN collective action partners and other key collaborating partners in MACN's network. The platform currently houses a total of 106 ports spread over 50 countries. MACN's ambition is to double the number of ports in the system by end of 2022. For ports, GPIP will incentivise integrity by allowing for performance comparisons across ports regionally and globally. It will highlight ports that require investment and will also be a tool for international donors, private sector investors, and any stakeholder with an interest in port sector reform and trade facilitation. The platform is also an engagement tool that will facilitate constructive discussions between governments, the maritime industry, ports and terminals and other stakeholders. It will support MACN's agenda on collective action against corruption in the maritime sector and will help open evidence-based conversations with ports, authorities, and governments as well as other MACN stakeholders on reducing corruption risks and promoting integrity in ports. As a long-standing industry partner of MACN, IAPH is supporting the Global Port Integrity Platform. Dr Thanos Pallis (University of Athens) was involved in the scientific development of the platform and will be introducing it at the IAPH Risk and Resilience Committee in Vancouver next Thursday.
---
New edition of Container Port Performance Index
Produced for the first time in 2021 by the World Bank Group and S&P Global Market Intelligence, the Container Port Performance Index (CPPI) is a comparable index of global container port performance. The index is intended to serve as a reference point for key stakeholders in the global economy, including national governments, port authorities, development agencies and private organisations engaged in trade, logistics and supply chain services. As that reference point, the CPPI is intended to identify gaps and opportunities for improvement in container port operations, and to stimulate a dialogue among key stakeholders and move this essential agenda forward. The second edition of the CPPI will be presented on 25 May during an online webinar. Members of the World Bank Group and S&P Global Market Intelligence team that created the index, will discuss the scope, underlying data, and methodology, as well as its purpose and uses. The webinar can be attended free of charge by registering here. Delegates to the IAPH World Ports Conference in Vancouver will be get a sneak preview of the new index by Dominik Englert (World Bank Group) and Turloch Mooney (S&P Global Market Intelligence). The session is scheduled for Monday 16 May at 3.00 PM.
---
Member Port News
In this edition's round up of member port news, you will find stories from the following IAPH members:
Africa and Europe region: Cyprus Ports Authority, Autoridad Portuaria de Huelva, Port of London Authority, Administração dos Portos de Sines e do Algarve, Baku International Sea Trade Port, Port Authority of Genoa, Ports of Cabo Verde, bremenports, Namibian Ports, Port of Antwerp-Bruges, Port of Amsterdam, Hamburg Port Authority, Port of Göteborg, Port of Rotterdam Authority, Autoridad Portuaria de Bilbao, North Sea Port, Port of Helsinki, Port Authority of Vigo, The National Ports Agency (Morocco), HAROPA Port, Autoridad Portuaria de Santa Cruz de Tenerife, Port of Gdansk Authority, Autoridad Portuaria de la Bahìa de Algeciras, Belfast Harbour Commissioners, Nigerian Ports Authority, Authority for Transport in Malta, Autoridad Portuaria de Valencia, Autoridad Portuaria de Sevilla,
America Region: Halifax Port Authority, Montreal Port Authority, Canaveral Port Authority, National Port Administration Uruguay, Port Saint John, Port of Seattle, Companhia de Desenvolvimento do Complexo Industrial e Portuário do Pecém, Port of Long Beach, Port of Los Angeles, Port of Hueneme, Autoridad Marítima de Panamá, Port of San Diego
Asia and Oceania Region: Port of Brisbane, NSW Ports, Incheon Regional Office of Oceans and Fisheries, Philippine Ports Authority, Ports and Maritime Organization Iran, Sabah Ports, Westports Malaysia, DP World, Marine and Water Bureau, Government of Macau, Busan Regional Office of Oceans and Fisheries, Guangzhou Port Authority, Solomon Islands Ports Authority, Sri Lanka Ports Authority, Taiwan International Ports Corporation, Incheon Port Authority, Yeosu Gwangyang Port Authority, Ashdod Port Company, Busan Port Authority, Maritime and Port Authority of Singapore, Ulsan Port Authority, Yeosu Gwangyang Port Authority
Check out the full line up on our Member Port News page.
---
World Maritime News
These maritime news stories made the headlines over the past two weeks:
Disruption of supply chain and outlook for container freight rate
Lockdowns in China affect ports in other regions
Shipowners 'disappointed' by Suez and Panama canals' toll hikes
A report on terminal automation was released before the US labour negotiations
FMC expands capacity, pricing monitoring of alliances
The role of rail transportation in easing port congestion in the US
Singapore cuts port fees for greener vessels
Hapag-Lloyd to equip dry box fleet with sensors in 2023
For details of each story, please visit the World Maritime News section on our website.
---
Calendar of Events
IAPH events and events where IAPH is represented