This edition of IAPH Insider covers:
---
This week's Insider highlights with MD Patrick Verhoeven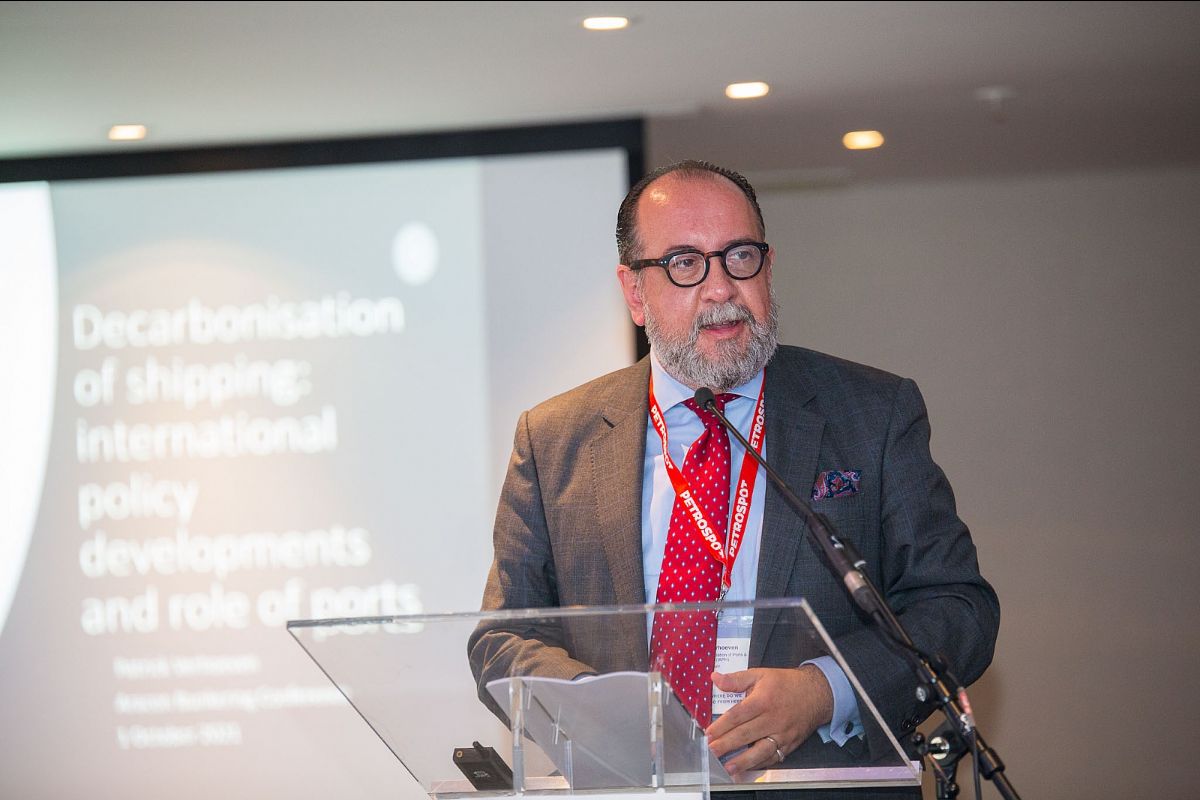 Due to some scheduling issues, I am exceptionally sharing my highlights of this week's edition of IAPH Insider in the traditional written format. The war in Ukraine keeps dominating the international news and reports are sadly getting more gruesome by the day. Sanctions against the Russian Federation are tightening further as a result, with the European Union now likely to introduce a ban on Russian owned and operated ships, similar to what the United Kingdom and Canada already decided to do some weeks ago. Next week, I will be in London to finalise preparations for an international humanitarian relief fund for Ukrainian port workers and their families who increasingly find themselves in the frontline of the war. Concrete details on how you can support this initiative will follow in the next days. Whilst in London, I will be joining our IMO liaison and policy officer Rhona Macdonald on a round of visits to national IMO delegations, to discuss our main points for the upcoming IMO meetings, notably FAL 46 and MEPC 78. Finally, I warmly encourage you to check out the latest agenda of the forthcoming World Ports Conference.The quality of speakers and panellists awaiting you in Vancouver is simply amazing. We are still six weeks out to the conference and we already reached our estimated audience of 300 delegates, a clear sign that people are eager to meet in person again. If you haven't reserved your ticket yet, what are you waiting for?
---
European Commission proposes ban on Russian ships
In a statement issued on Tuesday, European Commission president Ursula von der Leyen announced a proposal to introduce a ban on Russian owned and operated vessels from accessing EU ports, as part of a fifth package of sanctions against the Russian Federation. Certain exemptions will cover essentials, such as agricultural and food products, humanitarian aid as well as energy. The shipping ban comes in addition to an import ban on coal from Russia, worth EUR 4 billion a year, a ban on Russian and Belarussian road transport operators and other export and import restrictions. Mrs Von der Leyen also said the Commission is working on additional sanctions, including on oil imports. You can watch the full speech in the video below. The new sanctions package still needs approval from EU Member States. In its initial statement following the outbreak of the war in Ukraine, IAPH called upon governments and international institutions to ensure that measures to prevent Russian ships and/or cargoes from entering ports are aligned as far as practicable, both in the interest of their effectiveness and the equitable operational conditions for ports in the current difficult environment.
---
#IAPH2022: FMC's Carl Bentzel joins top speakers' bill
If there is anyone in Washington D.C. who has a long view of U.S. shipping law and regulation, it's Carl Bentzel. While working as a senior Senate committee staffer, Commissioner Bentzel played a key role crafting the Maritime Security Act of 1996, the Ocean Shipping Reform Act of 1998, and, after the 9/11 attacks, the requirements mandated for maritime security through the Maritime Transportation Security Act of 2002. He has seen the trajectory of the U.S. maritime landscape from one dominated by U.S.-flag carriers including Sea-Land and APL to today's environment where shippers are ascendant and dominating the terms of political debate in ways that will have a lasting impact on the industry. In a historic moment for U.S. shipping law and policymaking, with Congress likely to enact a new Ocean Shipping Reform Act and with new ideas such as data and information seen as a possible solution to improving cargo flows, Commissioner Bentzel will put these into perspective in conversation with JOC Senior Technology Editor Eric Johnson.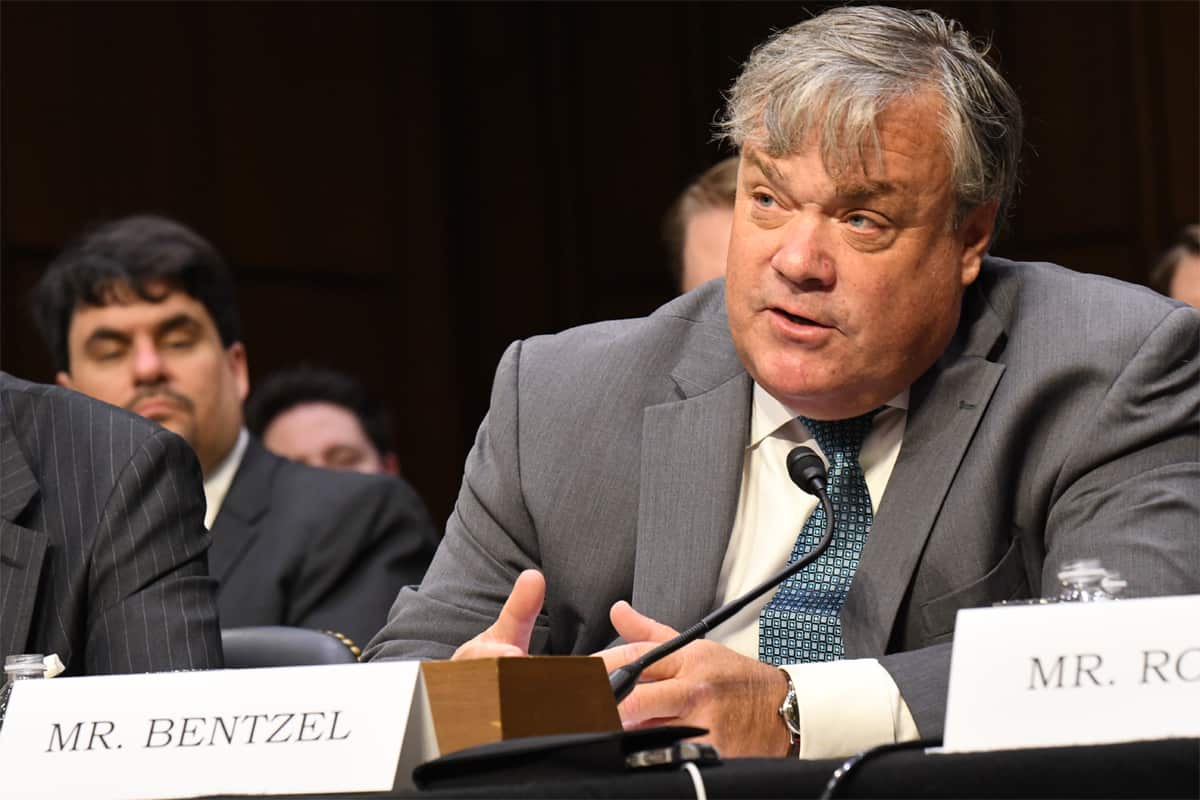 Photo credit: Federal Maritime Commission
---
#IAPH2022: an amazingly rich programme awaits you!
FMC Commissioner Carl Bentzel is joining an impressive line-up of 50 speakers and panellists, including Robin Li (VP China Merchants Port Holdings), Kelly Craighead (President and CEO CLIA), Binyam Reja (Acting Global Director Transport Global Practice at The World Bank) and Kitack Lim (Secretary-General of IMO). Top executives from the ports of Singapore, Port Klang, Philippines, Sri Lanka, Kobe-Osaka, Ghana, Nigeria, Açu, Long Beach, Seattle, Vancouver, Montréal, Saint John, Gothenburg, Antwerp, Hamburg, Rotterdam, Le Havre, Marseille and Barcelona will be discussing supply chain resilience, port business' opportunities from energy transition, connecting digital infrastructure and leadership through diversity. Dedicated sessions will follow-up on the regional pre-conference workshops that were held in February and March, addressing ways to #ClosetheGaps on connectivity and accessibility, efficiency, shipping costs, regulatory environment, decarbonisation and digitalisation. Senior experts from The World Bank, UNCTAD, Global Maritime Forum, Climate Champions, The Aspen Institute, IHS Markit/S&P Global, Drewry, the University of Piraeus and the University of Southern California are joining industry innovators from Yara International, Maersk Supply Services, Maritime Street, HudsonCyber, Van Oord and the Plug & Play Supply Chain Fund. The shipping industry is represented by leaders from the International Chamber of Shipping, Interferry, CLIA and the Shipping Federation of Canada. Conference sessions will be professionally moderated by leading journalists from JOC, Ports & Harbors and MundoMaritimo. New speakers are still added daily. Make sure you don't miss this content-rich conference agenda and join the 300 colleagues who have already registered to date, six weeks out from the event. Book your seats today!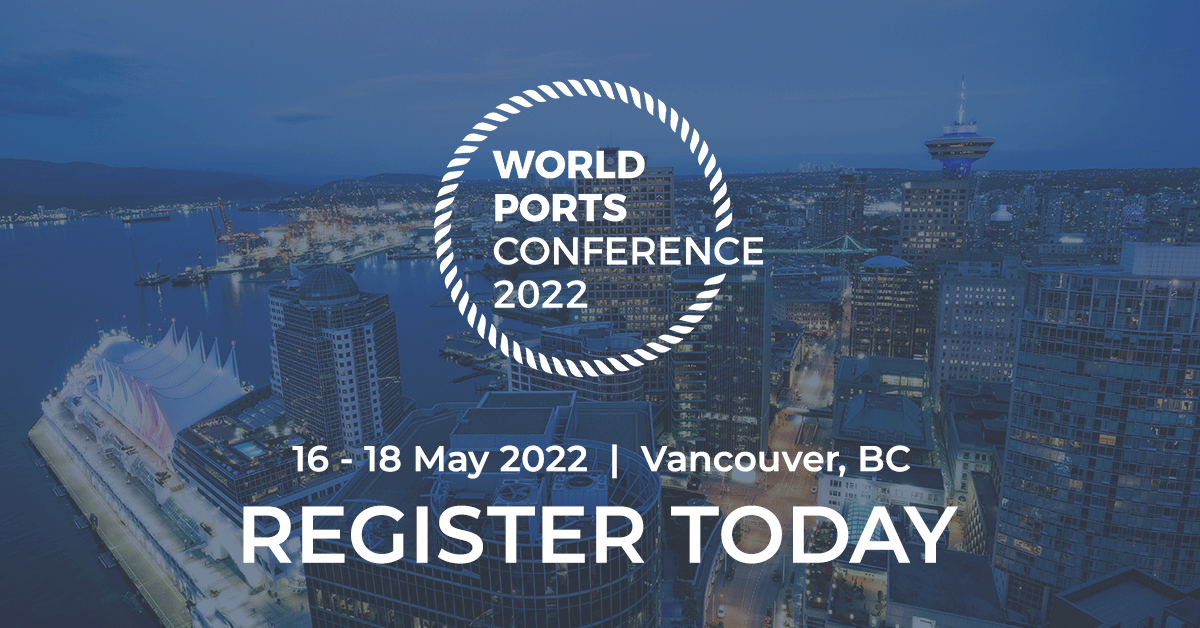 ---
#IAPH2022: have breakfast with your regional colleagues
The World Ports Conference agenda is accompanied by a series of IAPH working meetings, including the Women's Forum and Annual General Meeting on Wednesday 18 May and the Technical Committee meetings on Thursday 19 May. On Monday 16 and Tuesday 17 May, prior to the start of the conference sessions, the six IAPH regions will meet in parallel breakfast meetings, under the leadership of their vice-presidents. The agenda focuses on the results of the pre-conference regional workshops which will be presented for discussion and follow-up. Registered conference delegates will be sent the summary reports of each pre-conference workshop in the second half of April. Each regional breakfast session will also have a presentation on the IAPH Environmental Ship Index (ESI), providing exclusive insight in the plans to include the latest IMO carbon intensity norms for ships and to develop an 'emissions at berth' module. The breakfast meetings and all other IAPH meetings are freely accessible to all conference delegates.
---
#IAPH2022: discover how to play Port Endeavor
Port Endeavor is the world's only port sustainability business game. It was developed by ports for ports, drawing on real life examples from the 230+ strong IAPH World Ports Sustainability Program (WPSP) database of projects and best practices on how ports integrate the UN Sustainable Development Goals into their business models and operations. The aim of the game is to increase awareness among port management, staff and professionals working in port communities on how ports are already applying the UN Sustainable Development Goals to their business, to ultimately accelerate adoption of these measures in the port sector. The game will be demonstrated at the World Ports Conference in Vancouver, in a dedicated session held in the afternoon of Thursday 19 May. On Monday afternoon, UNCTAD TrainForTrade's Mark Assaf will provide insight in the game's success and how it is raising the profile of the UN Sustainable Development Goals at ports.
---
#IAPH2022: vote for your favourite sustainability projects
Voting by the general public is open for the #IAPH2022 Sustainability Awards, with votes being collected online via the IAPH World Ports Sustainability Program (WPSP) website. An esteemed jury of nine independent experts has selected three finalists from a long list of projects submitted by ports from 26 different countries in each of the following categories : Climate and Energy, Environmental Care, Community Building, Infrastructure, Digitalisation, and Health, Safety and Security. In order to take part in the public vote, people have the chance to firstly review the projects' details here before submitting their choice for each category. The outcome of the public vote (30%), together with that of the jury evaluation (70%) will co-determine the winners of the Awards. Voting will close at midnight Pacific Standard Time on Monday 18 April, which is exactly one month before the opening of the #IAPH2022 World Ports Conference. The winners will then be announced exclusively in person at the Awards ceremony planned at the Gala Dinner for the IAPH 2022 World Ports Conference on the evening of 17 May at the Vancouver Convention Centre. Thanks to the high number of entries this year from our IAPH regular and associate members, the total number of port sustainability projects added to the WPSP database available for viewing on our portal has now reached 238 from a total of 109 ports from 47 different countries, making this programme a unique reference point for ports looking to adopt best practices in applying the UN Sustainable Development Goals in practice. We congratulate all finalists reaching this stage and wish them the best of luck with their campaigns to appeal to the voting public to select their project for the Awards.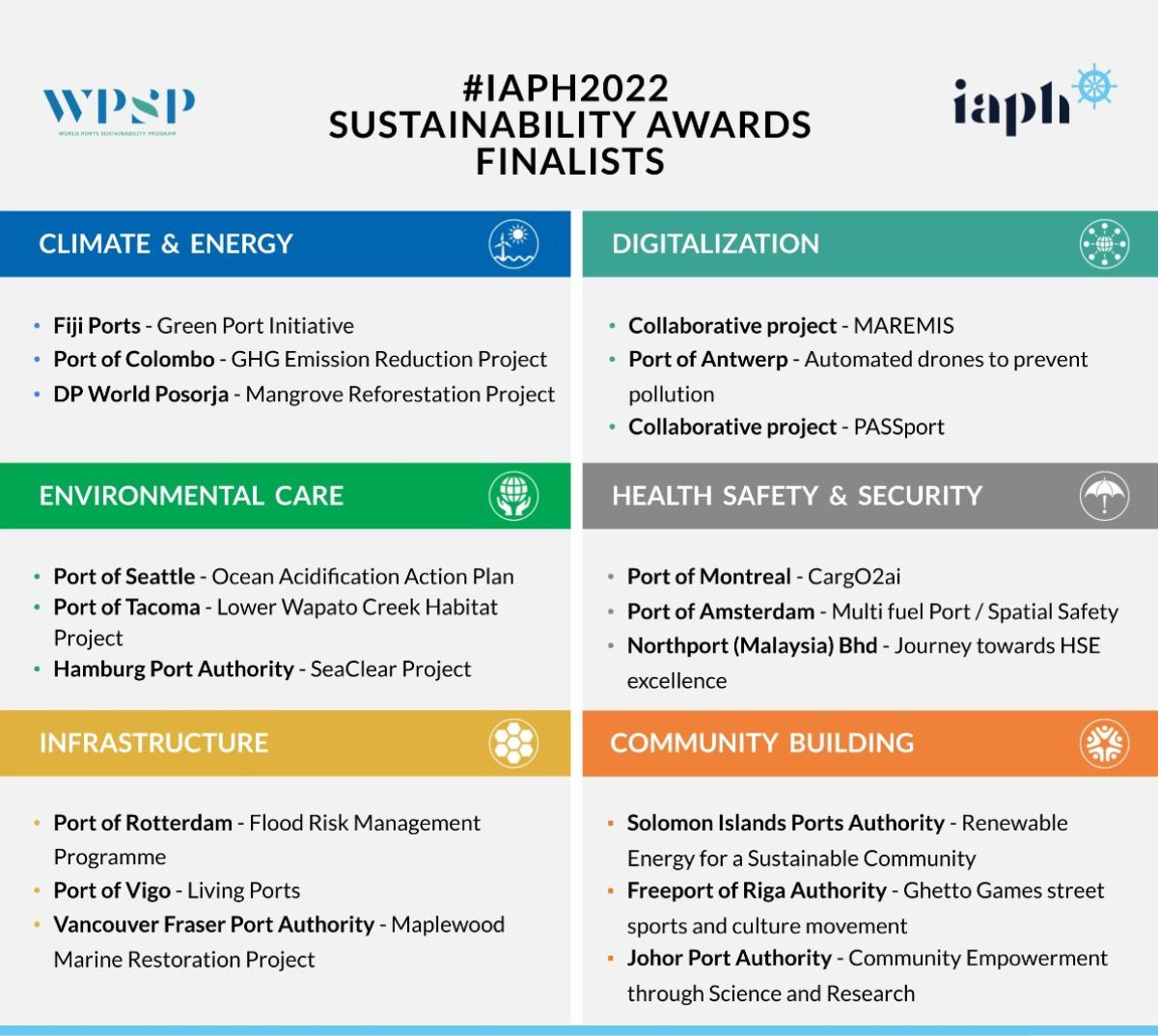 ---
#IAPH2022: P&H poll on closing the gaps
The regional pre-conference workshops aim to identify gaps in port operations, with the World Ports Conference aiming to #CloseTheGaps and issue a call to action. To help identifying the main priorities for ports and their customers, the next edition of the IAPH membership magazine Ports & Harbors asks which of the suggested focus areas (connectivity and accessibility, port efficiency, cost of cargo shipping, regulatory environment, digitalisation, decarbonisation) do readers consider the most important one in need of improvement for their region. You can use this web link to submit your answer for this month's reader poll.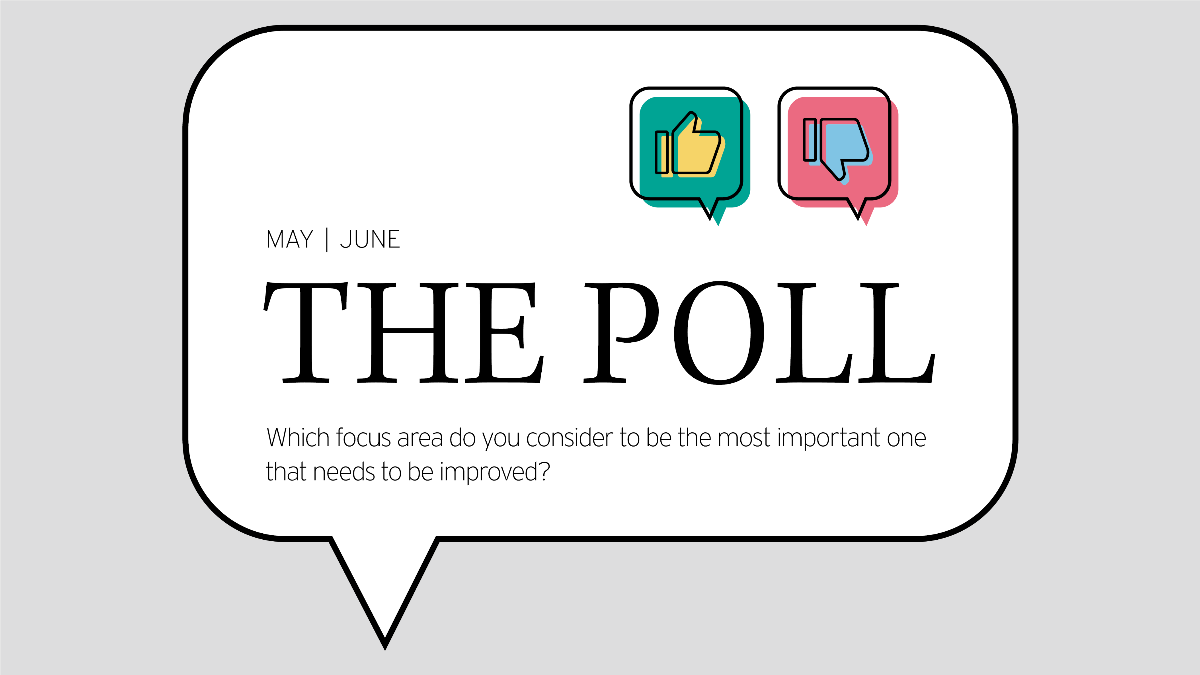 ---
Welcome to new members from California and India
We are delighted to welcome the ports of Long Beach and Hueneme, both located in California, as new regular members, together with associate member Injotech India Private Limited. The Port of Long Beach is one of the principal U.S. gateways for trans-Pacific trade and a trailblazer in innovative goods movement, safety, environmental stewardship, and sustainability. Goods moving through the Port of Long Beach originate in or are destined for every congressional district. In 2021, the port handled about 9.38 million TEUs, achieving a new record. The Port of Hueneme is owned and operated by the Oxnard Harbor District. The port is adjacent to major populated urban areas, automotive epicenters, and California's agriculture heartland. The Port of Hueneme is one of the most productive and efficient commercial trade gateways for niche cargo on the U.S. West Coast. In 2017, the Port of Hueneme was the first port in California to become Green Marine certified and was voted the Greenest Port in the U.S. at the Green Shipping Summit. Injotech India Private Limited specialises in providing non-destructive examination and heat treatment services, having an established track record for the past 30 years. The company strives to provide the best quality control and testing services, according to the best industry practices and state-of-the-art technology.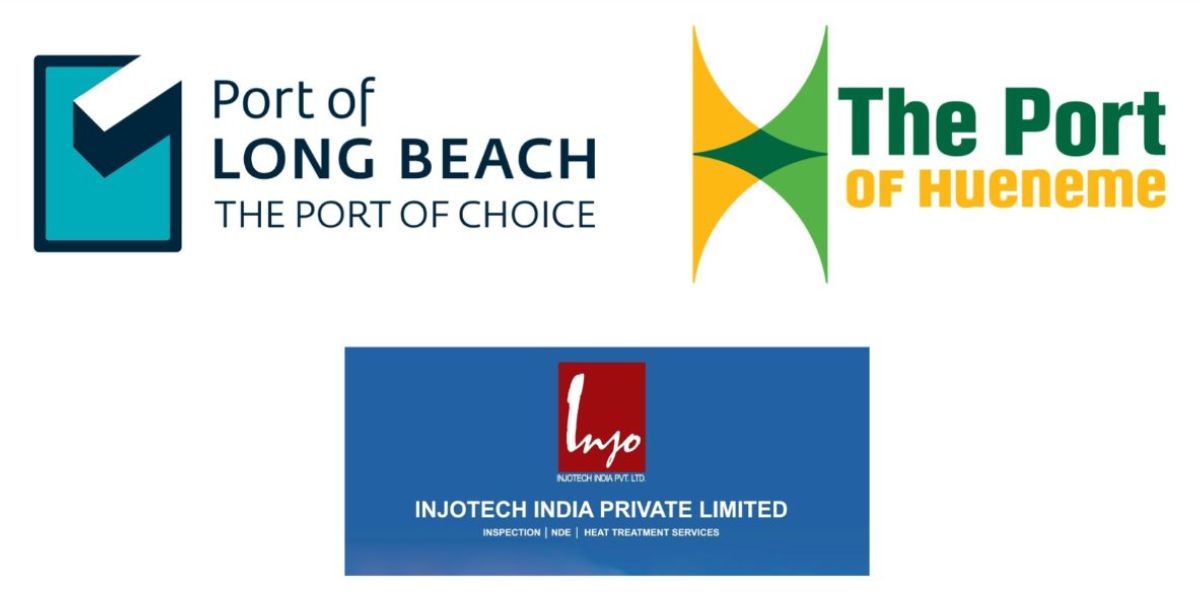 ---
African members invited to vote for new vice-president
Following a process of self-nomination, the IAPH Board endorsed the candidature of Michael Achagwe Luguje, director-general of the Ghana Ports and Harbours Authority, to become IAPH's next vice-president for Africa, succeeding Hadiza Bala Usman, former managing director of the Nigerian Ports Authority, who stepped down earlier this year. In the interim period, Jens Meier, vice-president Europe (Hamburg Port Authority), observed the Africa mandate. Regular and honorary IAPH members from the Africa region can now express a vote of confidence in the candidate vice-president. They have received a special form for this purpose which needs to be returned to the secretariat by 25 April.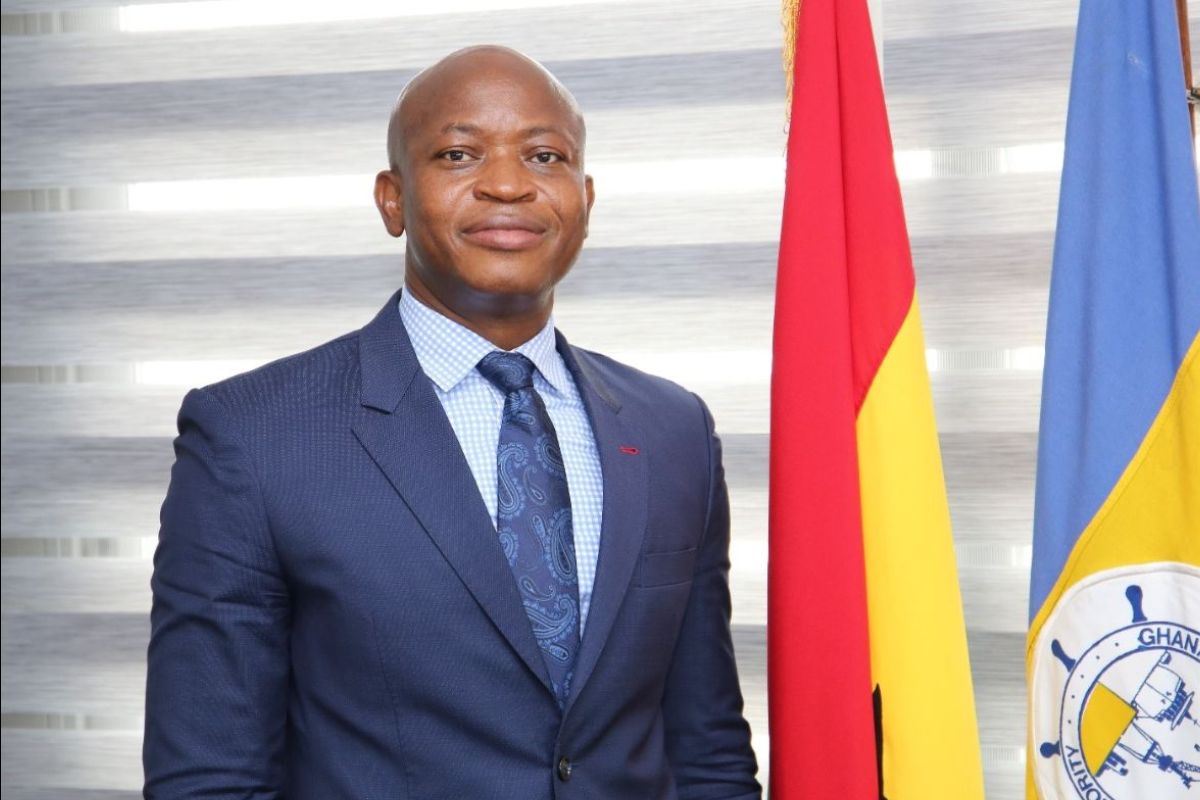 Michael Achagwe Luguje
---
IAPH Board appointed new chairman Legal Committee
IAPH Board members met online on Tuesday to discuss, among other topics, the organisation's financial plan for the coming years. They approved the 2021 financial accounts, including the report of the Finance and Audit Committee. Board members also discussed the latest preparations for the World Ports Conference and agreed to appoint Mārtiņš Ziemanis (Freeport of Riga Authority) as Legal Counsellor and chairman of the Legal Committee, succeeding Frans van Zoelen, who is retiring from the Port of Rotterdam at the end of this month. After a gap of more than two years, the next Board meeting will take place in person again on 19 May, in Vancouver.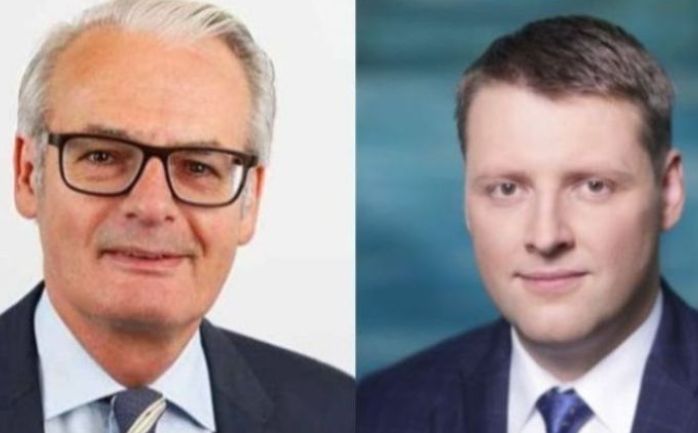 Frans van Zoelen – Mārtiņš Ziemanis
---
April ESI scores published
The scores for the ships enrolled in the IAPH Environmental Ship Index (ESI) for the quarter starting 1 April 2022 were released last week. Compared to the previous quarter, the number of ships with a score of 20 or more in the database increased from 4,731 to 4,808 and the number of incentive providers rose from 61 to 62. The ESI was established in 2011 and it identifies seagoing ships that perform better in reducing air emissions than required by the current emission standards of the International Maritime Organization (IMO). Is your port already part of the ESI programme? If not, find out more on the ESI website or contact the ESI team at admin@environmentalshipindex.org.

Delegates to the World Ports Conference are invited to join the regional breakfast meetings on 16 May and 17 May, which will include a presentation on the Environmental Ship Index, providing exclusive insight in the plans to include the latest IMO carbon intensity norms for ships and to develop an 'emissions at berth' module.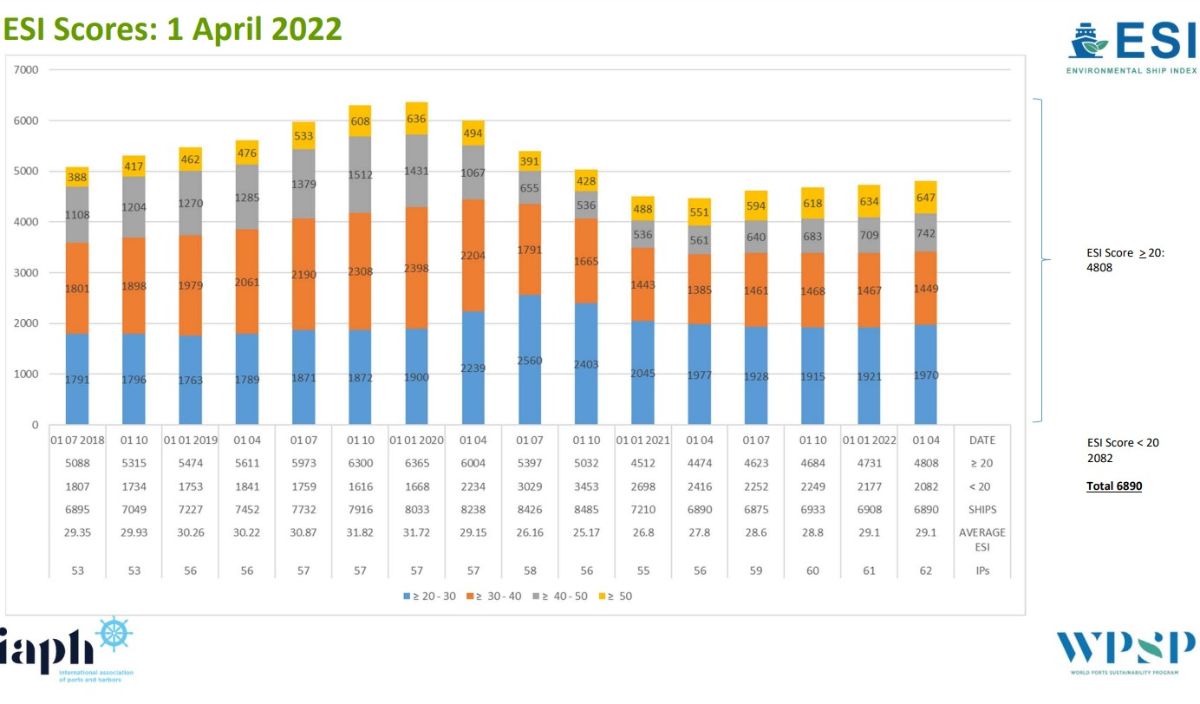 ---
New IMO requirements for fuel oil sampling and testing
New requirements for fuel oil sampling and testing have entered into force under the MARPOL Convention Annex VI, supporting the implementation and enforcement of the IMO 2020 0.50% limit for sulphur in ships' fuel oil. The amendments are intended to support Port State Control and other environmental authorities, particularly those tasked with fuel sampling and testing, thereby enhancing a global level-playing-field in enforcement of the IMO 2020 requirements. The amendments were adopted by the IMO Marine Environment Protection Committee in 2020. Other amendments to MARPOL Annex VI significantly strengthen the Energy Efficiency Design Index (EEDI) phase 3 requirements, bringing forward the entry into effect date to 2022, from 2025, for several ship types, including gas carriers, general cargo ships and LNG carriers. This means that new ships-types built from that date must be significantly more energy efficient than the baseline.
---
World Bank: developing ports to receive carbon revenue
International shipping has pledged to at least halve its GHG emissions by 2050 from 2008 levels, with many stakeholders pushing for full decarbonisation by that date. One policy option that could boost the green transition of the sector would be the introduction of a market-based measure, for instance carbon pricing, either in the form of a carbon levy or by capping GHG emissions and allowing operators to buy and trade emissions allowances. A new World Bank report looks at various options for implementing carbon pricing in the shipping industry and explores how carbon revenues could strategically be used to enable an effective and equitable energy transition in and beyond the sector. In shipping alone, carbon revenues could reach an estimated $1 trillion to $3.7 trillion by 2050 (or $40-$60 billion annually). The report concludes that the bulk of carbon revenues from shipping should be allocated to the governments of those countries with lower ability to address climate change or shipping emissions—primarily low- and middle-income countries. The reasoning is simple: developing economies are more likely to suffer from disproportionately negative impacts by carbon pricing and may not have the necessary resources to invest in low-carbon solutions. Making them the primary recipients of carbon revenues would help correct this imbalance and ensure a more equitable transition toward a climate-smart future. The money raised through carbon pricing could be allocated toward many purposes. At the top of the priority list is the decarbonisation of the shipping industry itself. This would include supporting the development of zero-carbon vessels and zero-carbon fuels, building production facilities and distribution networks for clean bunker fuels, upgrading port infrastructure to accommodate these new technologies, and more. Part of the funds could also help upgrade maritime infrastructure more broadly, for instance, by improving the overall resilience of maritime ports suffering not only from climate-induced extreme weather events but also from congestion, poor digitalisation, or a lack of skilled workers. Given the considerable revenues that carbon pricing could generate, while reducing GHG emissions from ships effectively, there are also opportunities to direct at least some of these resources beyond the maritime sector, such as the production of greener electricity, which would eventually also benefit the shipping industry, whose new fuels will rely heavily on the large-scale supply of renewable power around the world. The executive summary and full report are available from The World Bank's website.
The use of revenue from market-based measures will be discussed at the World Ports Conference in the 'Towards a just and equitable energy transition in shipping' session on Tuesday 17 May, in which IAPH managing director Patrick Verhoeven will be having a conversation with Binyam Reja, acting global director Transport Global Practice at The World Bank, and Neil Stuart, strategy and communications director at the International Chamber of Shipping.
---
First partners for Maritime Just Transition Task Force
The Maritime Just Transition Task Force founded by the International Chamber of Shipping (ICS), the International Transport Workers' Federation (ITF) and the UN Global Compact has announced that the Singapore Maritime Foundation has become its first public programme partner. The announcement was made at an event during Singapore Maritime Week.The Singapore Maritime Foundation will act as a contributor to the Task Force's work including its first project on skills in maritime. It was also announced that the Maritime Just Transition Task Force will launch a report at COP27 in November on the skills needed for a just and equitable green transition in maritime. The report will quantify the number of seafarers that will need to be trained or upskilled to handle the green fuels of the future and the findings will feed into the creation of policy development and provide clear steps for the shipping industry to take. Established at COP26 in Glasgow, the Task Force founding members also include the International Maritime Organization and the International Labour Organization. It brings together governments, maritime workers' unions, and the shipping industry to pursue a fair and equitable green transition in shipping. Its purpose is to ensure that workers' rights and developing economies' access to zero-emission vessels and zero-carbon fuels remain at the centre of policy decisions. Additional industry project partners announced at the Singapore event included: Anglo Eastern, MSC, Ocean Technology Group, Ocean Network Express, PTC, and knowledge partners including the World Bank International Finance Corporation (IFC), Mærsk McKinney Møller Center for Zero Carbon Shipping, the Nigerian Chamber of Shipping, Ocean Conservancy, Carbon Trust and the World Maritime University. The Task Force is also supported by the Lloyd's Register Foundation.
ICS strategy and communications director Neil Stuart will be joining Binyam Reja, acting global director Transport Global Practice at The World Bank and IAPH managing director Patrick Verhoeven at the World Ports Conference on Tuesday 17 May for a conversation on a just and equitable energy transition in shipping.
---
EU ETS and shipping: evasive behaviour is realistic
The Port of Rotterdam has commissioned CE Delft to investigate the proposed extension of the EU Emissions Trading System (EU ETS) to the maritime sector and the subsequent impact on the competitive position of seaports. According to the port, the extension of the ETS to shipping must consider potential evasive behaviour and its impact on the competitive position of EU seaports compared to non-EU ports. With its proposal to revise the EU ETS, the European Commission aims to include shipping in the European carbon emissions trading scheme. Based on the proposal, CE Delft has investigated the cost-benefit analysis for five scenarios of potential port evasion. These scenarios include for example adding an extra port from outside the EU to the trading route or sailing to a neighbouring non-EU seaport instead of directly to an EU seaport. The cost-benefit analysis is based on various costs, such as fuel and port call costs, including the ETS price based on a low/average/high estimate. The study demonstrates that when an extra port such as Felixstowe (United Kingdom) is added on the China-Europe route, there are potentially 18 scenarios in which port evasion can be cost-efficient for ships. This is already the case with an average ETS price of EUR 67. In case of a port shift from Algeciras (Spain) to Tangier (Morocco), the evasion of the EU ETS is profitable in 27 of the 36 scenarios that were studied. CE Delft concludes that evasive behaviour is realistic, even when the ETS price is relatively low, compared to the extra costs of a port call, fuel costs, operational costs, etc. However, this does not apply to all shipping routes. For example, operational challenges, such as capacity constraints, in non-EU ports can limit possibilities to evade the EU ETS, at least in the short term. The report also recommends several ways to limit evasive behaviour. The Port of Rotterdam is asking EU policymakers to conduct a broad impact assessment into the effects of a shipping ETS on European ports before including shipping in the EU ETS. You can consult the CE Delft study here.
---
Updated map of maritime zero emission pilots and demos
The Getting to Zero Coalition's third update of its 'Mapping of Zero Emission Pilots and Demonstration Projects' showcases global action across the value chain and delivers valuable new insights into how industry is assembling the building blocks of shipping's decarbonisation pathway. The third edition of the Mapping includes significantly more projects – up from 106 to 203 – focusing on ship technologies, fuel production as well as bunkering and infrastructure. This edition of the report includes more detailed information on vessel types, fuel focus, and technologies under development, which could help the industry and regulators to track emerging trends and specialisation. Some of the key findings in this year's mapping include an increased focus on hydrogen-derived fuels, a higher number of large vessels targeting ammonia and methanol, more bunkering and infrastructure projects, as well as the emergence of fuel production in Oceania. Looking at fuel production developments over time, there is a steady and significant increase in hydrogen production projects, and from 2021 there has been a significant increase in ammonia production as well. Most projects in the mapping, 114 in total, have a connection to Europe. However, the new mapping includes 60 Asian projects, up from 31 in the second edition. In addition to a wider geographical focus, the mapping study has in its third version been expanded to include a new category focusing on the parts of the value chain involved in each project. The Getting to Zero Coalition's recent report 'The Next Wave: Green Corridors' identified cross-value chain collaboration as one of the key building blocks to establish green corridors. Building on the findings of the report, the mapping has been expanded to track parts of the value chain involved in pilot and demonstration projects. The Getting to Zero Coalition's 'Mapping of Zero Emission Pilots and Demonstration Projects' is updated on a continuing basis. The third and latest edition can be downloaded here.

Jesse Fahnestock, head of research and analysis at the Global Maritime Forum, will be joining the World Ports Conference in Vancouver to lead the dedicated sessions on Green Shipping Corridors on Tuesday 17 May.
---
Feasibility of green iron ore shipping corridor explored
A consortium, led by the Global Maritime Forum and consisting of BHP, Rio Tinto, Oldendorff Carriers and Star Bulk Carriers Corp., have signed this week a letter of intent to assess the development of an iron ore Green Corridor between Australia and East Asia. To mobilise demand for green shipping and to scale zero- or near-zero greenhouse gas emission shipping, governments and industry decision-makers are increasingly looking to enable and simplify the task of decarbonising the maritime sector by establishing Green Corridors: specific shipping routes where the economics, infrastructure, and logistics of zero- or near-zero emission shipping are more feasible and rapid deployment can be supported by targeted policy and industry action. Last year, the Getting to Zero Coalition report The Next Wave demonstrated how Green Corridors can be conceived, prioritised, and designed with a pre-feasibility study for an iron ore route between Australia and East Asia. The study suggested that green ammonia is the likely fuel choice for this corridor based on favourable production conditions, an enabling regulatory environment and willing stakeholders. Through the work in the consortium and with inputs from the wider supply chain, the partners aim to develop a framework as a preparatory step towards real-world implementation of a green iron ore shipping value chain. Taking the study further, the parties in the consortium intend to jointly assess green ammonia supply, bunkering and first mover support mechanisms, necessary for their participation in a viable Australia to East Asia iron ore Green Corridor. The Green Corridor collaboration's outputs are intended to lay some of the groundwork for real world implementation of the Green Corridor. The new consortium will facilitate a robust public-private dialogue to investigate conditions that need to be in place to mobilise demand and to feasibly scale zero or near-zero-GHG emission shipping on the corridor.

Jesse Fahnestock, head of research and analysis at the Global Maritime Forum, will be joining the World Ports Conference in Vancouver to lead the dedicated sessions on Green Shipping Corridors on Tuesday 17 May.
---
Webinar on life cycle analysis of clean marine fuels
Zero emission fuels for shipping and other industries are often referred to simplistically by colour: green for biomass or renewable feedstocks, blue for fossil fuels with carbon capture and sequestration, brown for conventional fossil fuel, etc. The reality is much more nuanced than this, and most fuels won't be entirely one colour or another. Life Cycle Analysis (LCA) can be used to better understand and inform decisions related to shipping's decarbonisation transition by quantifying greenhouse gases (GHG) impact from extraction or synthesis, processing and transport of alternative fuel feedstocks, as well as their bunkering and onboard use. Earlier this week, the Getting to Zero Coalition organised a webinar on this topic, which was attended by participants from the maritime sector such as engine makers, shipowners, cargo owners, ports, classification societies, energy producers, financial institutions and government representatives. The webinar concluded that, to trigger investments, the emission framework needs to be specific, quantified, and granular. Enforceability is needed, and common quantification and analysis set by regulatory authorities needs to be aligned on a global scale in order to ensure compatibility across industries and geographies. You can find the full conclusions of the webinar here and watch the event in full in the video below.
---
IMO guidance on national emission reduction plans
The IMO-Norway GreenVoyage2050 Project has published a new guide on the development of National Action Plans (NAPs) to address GHG emissions from ships. The new guide provides information on the crucial planning, development and implementation phases involved in the creation of a NAP. It is a practical step-by-step tool which contains a catalogue of key questions that policymakers could consider in the process of developing an ambitious NAP for their country. The guide also includes additional recommendations for the development of NAPs for Small Island Developing States (SIDS) that face specific challenges in transport and trade logistics. For those countries, the guide suggests NAPs to include a portfolio of measures that can contribute to reduce transport costs, improve transport infrastructure and services, build climate preparedness and resilience, and promote affordable and low-carbon maritime transport systems that are energy efficient and less fossil fuel dependent. As a next step, GreenVoyage2050 will host a series of training events and workshops to support seven new pilot countries through the process of NAP development. This training will utilise lessons learned and provide feedback from countries that have already gone through the process of developing and adopting NAPs. The new pilot countries are Azerbaijan, Belize, Cook Islands, Ecuador, Kenya, Solomon Islands, and Sri Lanka. The National Action Plan guidance can be accessed through a dedicated webpage, or via publication download. You can view already submitted NAPs here. GreenVoyage2050, which is funded by the government of Norway, assists developing countries in their efforts to reduce GHG emissions from ships. The project is expected to run until December 2023. IAPH is a partner organisation.
---
UNECE-OECD report on Beirut port explosion
UNECE and OECD published the summary and conclusions report of a joint seminar held last December in follow-up to the Beirut port explosion in 2020. The report includes lessons learned, experiences and good practices in managing risks of ammonium nitrate storage, handling and transport in port areas, preventing accidents and mitigating their consequences . Over 500 people from 48 countries, 15 international organisations, 5 NGOs, 102 industry associations/companies and 32 universities and national research institutes participated worldwide. The seminar showed that major accidents involving ammonium nitrate or ammonium nitrate-based fertilisers are not new or uncommon. The seminar also demonstrated that many international legal and policy instruments and guidelines exist to prevent, prepare for and respond to industrial accidents involving hazardous substances and subsequent technological disasters. However, implementation of these needs to be strengthened to prevent accidents and to prepare for them should they occur. The report and recording of the seminar can be found here.
---
UN-backed industry alliance on marine litter
UN entities and the private sector have joined forces to tackle sea-based marine plastic litter through the GloLitter Partnerships Project. A Global Industry Alliance (GIA), led by the UN GlobalCompact, was launched in the Port of Oslo, Norway on 24 March. The GIA will help tackle one of the most pressing issues in marine ecosystems of our time – plastic entering the ocean. Collecte Localisation Satellites, Wilhelmsen Ships Service Marine Products, Vow ASA, Aker Biomarine, and Container Overboard System will work together with the GloLitter Partnerships Project, an International Maritime Organization project with the Food and Agricultural Organization (FAO) as an implementing partner, to support developing countries in identifying opportunities for the prevention and reduction of marine litter. More information about the partnership can be found here.
---
Proposed global ban on disposal at sea of sewage sludge
A global ban on the dumping of sewage sludge at sea is a step closer, following the submission to IMO of a proposal to amend the 1996 London Protocol on the prevention of marine pollution by the dumping of wastes. Sewage sludge is a waste that currently may be considered for dumping at sea under both the London 1996 Protocol and its precursor 1972 Convention. The proposal to change this, submitted by the Republic of Korea and Mexico, would remove sewage sludge from the permitted list. If the proposal is agreed by the contracting parties to the Protocol, then the dumping of sewage sludge at sea would be prohibited worldwide. The contracting parties already agreed at their last meeting in October 2021 that there was sufficient evidence and justification for amending the London Protocol to remove sewage sludge from the list of permissible wastes. This followed a world-wide review of current practices of managing or dumping sewage sludge at sea. The review indicated that the practice had declined considerably over recent decades, that it was already prohibited under many regional conventions and through domestic legislation, and that alternatives existed for the use of the sewage sludge. The next meeting of contracting parties is scheduled for October 2022. If adopted at that meeting, the amendment would enter into force 100 days after adoption.
---
IAPH DCC chairman speaks at Singapore Maritime Week
Pascal Ollivier, the chairman of the IAPH Data Collaboration Committee (DCC) and president of Maritime Street joined the MarineTech Conference yesterday, one of the flagship events of Singapore Maritime Week. Pascal chaired a session on 'New frontiers in cybersecurity' which addressed questions on new technologies and increasing digitalisation, the future of maritime security, critical points and remedies to secure ships, ports and supply chains. In doing so, Pascal referred extensively to the cybersecurity guidelines that IAPH published last year. Panellists were Leslie Yee, general manager information technology, Pacific International Lines, Ong Chin Beng, chief information security officer, Maritime and Port Authority of Singapore and Chew Poh Chang, consulting systems engineer, Fortinet.

Pascal Ollivier will be chairing the session 'From Single Window to Smart Port: Critical Aspects of the World Bank-IAPH Digitalisation Roadmap' at the World Ports Conference, on Tuesday 17 May.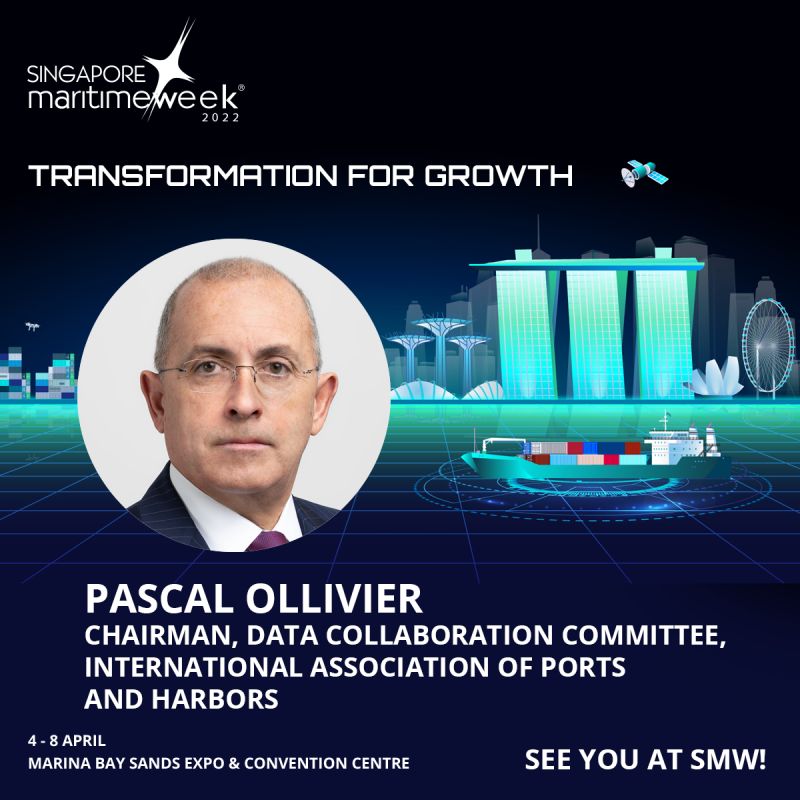 ---
Call for promising start-ups in maritime, trade & logistics
IAPH members working with promising start-ups in the field of digital trade and logistics, freight systems or sustainability should encourage these companies to participate in the first edition of Tech Tour Maritime, Trade & Logistics 2022, which will be held live in Barcelona 31 May-1 June and online 14-15 June. The programme is developed by TechTour in partnership with the Port of Barcelona. The Programme is led by IAPH associate member Pascal Ollivier (Maritime Street) and Rachael White (Next Level Information), supported by an advisory council and selection panel, which includes investors, corporates and experts like Diego Perdones (Maersk), Allegra Kowalewski-Ferreira (Breakthrough Energy Ventures), Stephan Morais (Indico Capital Partners), and several others. The organisers expect to gather around 150-200 participants, all on an invitation-only basis. The full list of currently confirmed participants is available here. To apply, start-ups can submit their application through the Tech Tour Maritime, Trade and Logistics 2022 website. The selection panel will be reviewing applications and selecting the companies for participation. The deadline for applications has been extended until 14 April 2022. For any questions related to the Tech Tour Maritime, Trade & Logistics 2022 Programme, please contact Aleksandra Angelova at aleksandra@techtour.com.

---
Member Port News
In this edition's round up of member port news, you will find stories from the following IAPH members:
Africa and Europe Region: bremenports, Hamburg Port Authority, Autoridad Portuaria de Huelva, Autoridad Portuaria de la Bahìa de Algeciras, Autoridad Portuaria de Santa Cruz de Tenerife, Bulgarian Ports Infrastructure Company, Freeport of Riga Authority, Port of Helsinki, North Sea Port, Port of Amsterdam, Antwerp Port Authority, Administração dos Portos de Sines e do Algarve, Port Autonome d' Abidjan, Nigerian Ports Authority, HAROPA Port, Port of Rotterdam Authority, Autoridad Portuaria de Bilbao, Autoridad Portuaria de Valencia, Autoridad Portuaria de Vigo, Cyprus Ports Authority, The National Ports Agency Morocco, Belfast Harbour Commissioners, Port of London Authority, Ashdod Port Company
America Region: Port of San Diego, Companhia de Desenvolvimento do Complexo Industrial e Portuário do Pecém, Autoridad Marítima de Panamá, National Port Administration, Port of Long Beach, Port of Los Angeles, Vancouver Fraser Port Authority, Port of Seattle
Asia and Oceania Region: Port Klang Authority, Philippine Ports Authority, Ports and Maritime Organization Iran, Incheon Port Authority, Ulsan Port Authority, Bintulu Port Authority, Incheon Regional Office of Oceans and Fisheries, Maldives Ports Limited, NSW Ports, Taiwan International Ports Corporation, Yeosu Gwangyang Port Authority, DP World, Busan Port Authority, China Merchants Port Holdings Company, Kuantan Port Authority, Maritime and Port Authority of Singapore, Marine and Water Bureau Government of Macau, Gladstone Ports Corporation, Johor Port Authority, Marine Department Hong Kong, PSA International
Check out the full line up on our Member Port News page
---
World Maritime News
These maritime news stories made the headlines over the past two weeks:
Africa bracing for food crisis as war cuts grain supply chain
Rising volume, worsening congestion dries up European storage
Impact on supply chain caused by China's countermeasures against COVID-19
Senate moves generational US shipping reform closer to fruition
Methanol fuel cell maker scales up
Highly effective — and accepted — global data standard already exists
Marine terminals look for shipper data to clear backlogs
Companies' measures for digitalization in logistics
For details of each story, please visit the World Maritime News section on our website.
---
Calendar of Events
IAPH events and events where IAPH is represented