This edition of IAPH Insider covers:
---
This week's Insider highlights with MD Patrick Verhoeven
---
IAPH statement on the war in Ukraine
The International Association of Ports and Harbors (IAPH) stands with the people of Ukraine in the escalating humanitarian crisis the war is causing in their country and beyond. We fully support the calls of the UN and other international institutions for hostilities to cease immediately and we share the concern of the IMO about the impact the war has on people engaged in legitimate trade, including port workers, seafarers and their families. Ukrainian ports are in the frontline of the conflict. Our thoughts and prayers therefore particularly go out to the staff and families of the Ukrainian Sea Ports Authority, the state-owned company that runs all seaports in Ukraine, and the Ukrainian port communities. As part of the international sanctions issued to end the war in Ukraine, several governments are introducing bans to prevent Russian ships and/or cargoes from entering their ports. There are also carriers, ports and terminal operators that have introduced such measures on their own initiative. IAPH calls upon governments and international institutions to ensure that these measures are aligned as far as practicable, both in the interest of their effectiveness and the equitable operational conditions for ports in the current difficult environment.
---
Port embargoes on Russian ships and cargoes
Several countries are introducing sanctions on Russian vessels, including the United Kingdom who have banned any ship connected to Russia from entering UK waters. The UK Government has gone further, bringing in new powers that allow UK ports to detain Russian vessels. This applies to Russian flagged, registered, owned, controlled, chartered vessels, and those operated by Russia. However, the UK Government has been criticised over a lack of clear guidance on applying the latest measures as it appears that the Department of Transport has imposed these sanctions with the onus on ports to exercise their own due diligence. According to Lloyd's List, with approximately 6,000 vessels linked to Russia, of which 60% do not operate under the Russian flag, this would require UK ports to track a global list of Russian-affiliated vessels, posing a risk of either falling short of the new legislation, or possible miscalculations against unconnected vessels. Industry is therefore calling for the UK Government to disseminate a 'blacklist' to ease the burden on UK ports. Further sanctions are set to follow, with the United States considering similar actions to tighten sea restrictions for Russian ships. Canada has already imposed a ban on Russian vessels entering their waters and the U.S. west coast dockers unions (ILWU) have announced to their members that they will refuse to handle any Russian ships or cargoes. The European Parliament has adopted a resolution last week calling for EU ports to enforce similar rules on Russian vessels. This also extends to ships whose previous or next port calls are located in the Russian Federation, not including crossings for necessary humanitarian reasons. It would appear though that EU member states – who have the ultimate decision-power on sanctions – are not introducing such a ban. Newly released EU sanctions will however implement a ban on export to Russia of maritime navigation and radio communication technology. Export of maritime safety equipment should still be possible subject to prior information sharing. The EU has further placed the Russian Maritime Register of Shipping on the list of state-owned enterprises which are subject to financial restrictions. Meanwhile, the Ukrainian minister of infrastructure, Oleksandr Kubrakov, has called upon the IMO to issue a global ban of entry to the ports of the IMO member states ships sailing under the flag of the Russian Federation and ships that are beneficially owned by citizens of the Russian Federation.
---
IMO holds extra-ordinary Council session on Ukraine
Today and tomorrow, the IMO will hold an extraordinary session of its Council to address the impacts on shipping and seafarers of the situation in the Black Sea and the Sea of Azov. The session is convened following requests from several Council members and will be held in online format. The IMO Council consists of 40 Member States, elected by the IMO Assembly. It includes the Russian Federation, but not Ukraine. The prime minister of Ukraine, Denys Shymal, has called upon IMO secretary-general Kitack Lim to convene an emergency session of the IMO Assembly to set up a special IMO body to analyse the infractions of the Russian Federation against international maritime law and to deprive the country of membership in the IMO Council. Sanctions, including port embargoes, and the likely supply chain disruptions as a result, are topics to be covered in the Council session as well. It is noted in the Seafarer Workforce Report co-written by ICS and BIMCO, that approximately 14.5% of the world's 1.89 million seafarers are Russian or Ukrainian, indicating that there will be implications on trade if the free movement of Russian and Ukrainian seafarers is impeded, not to mention potential difficulties in accessing wages. In light of this, IAPH has co-sponsored a joint submission with industry on the impact on seafarers which is to be presented to the IMO tomorrow. Humanitarian assistance for maritime workers will likely be addressed in the meeting to find solutions to ensure their safety and wellbeing during these unprecedented times.
---
IAPH attended #TPM22 in Long Beach
Last week, IAPH managing director Patrick Verhoeven attended the 2022 edition of TPM, one of the largest maritime events in the world, which is held in Long Beach every year. TPM focuses on trans-Pacific container trade and is primarily a meeting platform for shippers and carriers, as well as ports. The event is organised by IHS Markit, which last week officially merged with S&P Global. In the video below you can find out what Patrick took away from the conference and how it ties in with the 2022 World Ports Conference.
---
#IAPH2022: an exciting programme awaits
With four full days of live in person conference programming, #IAPH2022 will bring together leading port stakeholders in Vancouver, Canada, to #ClosetheGaps in global seaport competitiveness, setting an agenda to raise the performance of the world's major port regions. The principal topics addressed at the conference include port performance and supply chain resilience, port innovation to facilitate cargo trade, ports as catalysts of energy transition and port leadership through diversity. The agenda also features a dedicated session on the rebooting of the cruise industry. The programme alternates plenary sessions with workshops where participants will be able to dive deeper into the matter and share experiences with other ports. The main conference programme runs from Monday 16 to Wednesday 18 May, with the Gala Dinner and 2022 IAPH Sustainability Awards Ceremony scheduled on Tuesday evening. The IAPH AGM and a visit to the Port of Vancouver close the main programme on Wednesday afternoon. On Thursday 19 May, the IAPH Technical Committees will have their meetings and there will also be a demonstration session of the WPSP Port Endeavor game. Discover the full agenda here and register your seats in due time!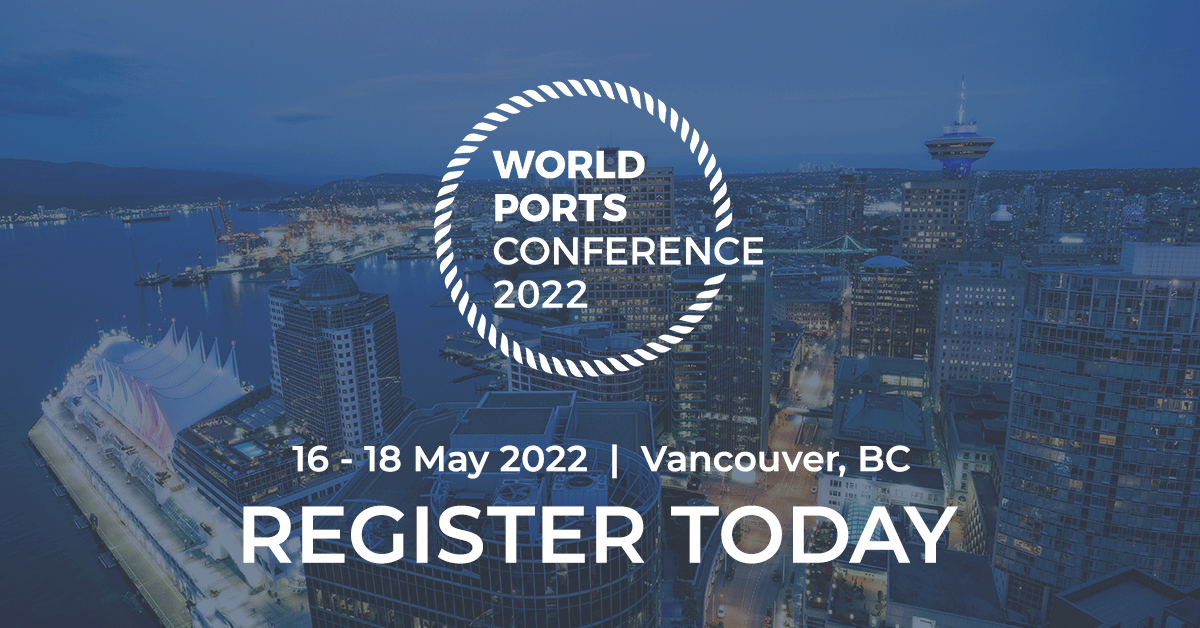 ---
#IAPH2022: preferential hotel info available soon
Delegates to the 2022 World Ports Conference will be able to book rooms at a reduced rate from Sunday (15) to Thursday (19) night at the Pan Pacific Hotel and Fairmont Waterfront hotel. Limited rooms are available and will be booked on a first come first serve basis. The booking link will be available from the conference website in the coming days.
---
#IAPH2022: workshops Africa and Latin America
The #IAPH2022 regional pre-conference workshops continue 15 March with a workshop on Sub-Saharan Africa. Our panel of senior experts includes Michael Luguje, director-general Ghana Ports and Harbours Authority, Bernard Osero, head of corporate affairs Kenya Ports Authority, Jens Norgaard, owner Norgaard Management & Consulting, Ilham Dounnajah, managing director Provider Logistics, Johny Smith, CEO Transnamib, Ziad Hamoui, founder Borderless Alliance and Ian Treder, logistics director OMA Group. The workshop will be moderated by Colleen Jacka, editor at Maritime Review Africa, with expert input from Martin Humphreys, global lead transport connectivity and regional integration at The World Bank. Next in line will be the workshop on Central and South America on 22 March, which will be held in Spanish specifically for the region. Moderated by Latin America's prime news portal MundoMarítimo editor Barbara Salgado with expert input of transport lead specialist of the Inter-American Development Bank Agustina Calatayud, a wide range of shipping and port community interests have confirmed. These include operations directors from the ONE Alliance, a regional digital freight forwarder, terminal operators from Ecuador and Chile, the port of Açu in Brazil, Panama Maritime Authority, the National Port Authority of Peru, the Sociedad Portuaria Regional of Buenaventura in Colombia and Point Lisas Industrial Port Development Corporation of Trinidad and Tobago. Members and non-members who have registered to the IAPH 2022 Conference in Vancouver will have exclusive access to this and the remaining workshops, identifying how ports will #CloseTheGaps to increase their competitiveness and adaptability to future needs.
---
March-April issue of Ports & Harbors is out
The March-April issue of the 'Vanity Fair' for port executives is out! This time, the cover story of the only port lifestyle magazine in the world features an exclusive interview with Rebeca Grynspan, the recently appointed secretary-general of the UN Conference on Trade and Development (UNCTAD). In conversation with IAPH managing director Patrick Verhoeven and P&H editor Ines Nastali, the secretary-general outlines her ambitions for UNCTAD as a statistical powerhouse for the maritime trade, and her plans to engage with development banks to create equitable financing opportunities for the port sector. She also talks about ways on improving trade facilitation and the difficult choices facing the industry on financing decarbonisation. Also featuring in this edition: a deep dive into risks associated with climate change and extreme weather and an investigation how digital tools are being deployed to minimise disconnection in ports. We provide insights into Kenya's single window system as well as its new Lamu port and we look at the evolution of port workers over centuries past as well as future-gazing into the possibility of nuclear-powered merchant vessels. We also asked Frans van Zoelen, long-serving chairman of the IAPH Legal Committee, to look at ports' legal past, present, and future as our IAPH president pays tribute to his significant contribution to the association.
---
We welcome the Port of London Authority
We are pleased to announce that the Port of London Authority has joined the IAPH as a regular member. The Port of London Authority (PLA) is the custodian of the tidal Thames, 95 miles of river from Teddington Lock to the North Sea. The PLA has no shareholders and operates for the benefit of customers and stakeholders now and in the future. The PLA works to keep commercial and leisure users safe, protect and enhance the environment, and promote the use of the river for trade and travel. More information can be found on the PLA website.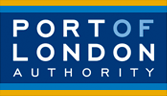 ---
Strong IAPH presence in London this week
This week, the Container Terminal Automation Conference is held in London. Organised by IAPH associate member Port Technology International, the programme features keynote addresses and panel discussions on topics such as data standardisation, automation, digitalisation, cybersecurity, advanced technology and sustainability. Speakers include the chairmen of the IAPH Data Collaboration and Legal Committees, Pascal Ollivier and Frans van Zoelen, as well as managing director Patrick Verhoeven. Patrick is also meeting with the London team at S&P Global (formerly IHS Markit) to discuss preparations for the World Ports Conference. IAPH technical director Antonis Michail is also in London this week to join the meeting of the core group on the development of the Environmental Ship Index (ESI) 'At Berth' module and to work with the IMO secretariat and IAPH associate member Starcrest Consulting on the development of a training program for Onshore Power Supply as part of IAPH involvement in the IMO-Norway GreenVoyage2050 project. Furthermore, Antonis will be meeting IMO secretariat officials from the Facilitation and GHG Units to discuss and coordinate IAPH input to the forthcoming IMO FAL 46 and MEPC 78 meetings.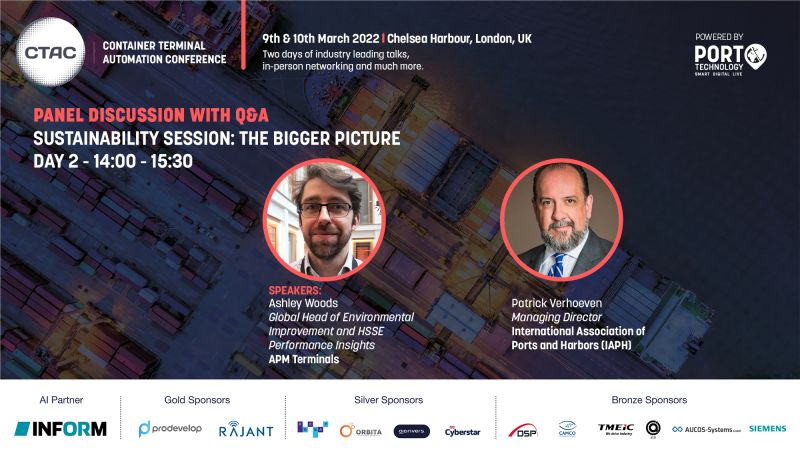 ---
First meeting IAPH automation working group
The first meeting of the expert group on automation under the Data Collaboration Committee took place virtually on 1 March and was well attended by more than twenty IAPH members. The group is led by Phanthian Zuesongdham from Hamburg Port Authority who facilitated the session focusing at large on brainstorming and exchanging between the participants on potential IAPH work outputs. In coordination with Pascal Ollivier, chairman of the IAPH Data Collaboration Committee, Phanthian will be consolidating the first meeting findings to propose an agenda for the way forward, including targets and deliverables and a roadmap for the work programme of the group.
---
Second meeting IAPH innovation working group
Chaired by Gadi Benmoshe of Marinnovators with the support the IAPH Data Collaboration Committee chairman Pascal Ollivier (Maritime Street), the second session of the IAPH expert group on innovation was organised Tuesday this week. Members brainstormed on what objectives and goals should be set. Fine contributions were made to the floor from both regular port and associate members, some of are whom innovators themselves. The chairman noted the importance of listening to beneficial cargo owners' interests as a starting point and what they need, with the task given to participants to consult them with their top three priorities when it comes to information acquisition and sharing. Members debated the merits and drawbacks of hackathons and pilots, which pointed towards a pragmatic approach for establishing start-up initiatives as an ecosystem rather than in isolation and with proper financing. The work will continue with the next working group focusing now on concrete proposals for the IAPH work programme.
---
Member Port News
In this edition's round up of member port news, you will find stories from the following IAPH members:
Africa-Europe region: Port of Duqm, Puertos del Estado, Autoridad Portuaria de Santa Cruz de Tenerife, Port Autonome de Conakry, Port of Beirut, Antwerp Port Authority, Freeport of Riga Authority, Gibraltar Port Authority, North Sea Port, Autoridad Portuaria de Sevilla, Port Autonome d' Abidjan, Nigerian Ports Authority, Port of Amsterdam, Port of London Authority, Port Authority of Genoa, Port of Rotterdam Authority, Autoridad Portuaria de Huelva, Autoridad Portuaria de la Bahìa de Algeciras, HAROPA (Harbours of Le Havre, Rouen and Paris), Grand Port Maritime de Marseille, Hamburg Port Authority, Port of Göteborg, The National Ports Agency Morocco, Autoridad Portuaria de Valencia, Belfast Harbour Commissioners, Cyprus Ports Authority, Oslo Port Authority, Port of Helsinki, Baku International Sea Trade Port, Port Autonome de San Pedro, bremenports, Freeport of Riga Authority, Administração dos Portos de Sines e do Algarve, Autoridad Portuaria de Bilbao, Port of Bergen
America Region: Port Saint John, Georgia Ports Authority, Autoridad Marítima de Panamá, Vancouver Fraser Port Authority, Port of San Diego, Port of Los Angeles, Port of Seattle, Companhia de Desenvolvimento do Complexo Industrial e Portuário do Pecém, Port Authority of Trinidad and Tobago
Asia and Oceania Region: Sabah Ports Authority, Busan Regional Office of Oceans and Fisheries, Gladstone Ports Corporation, Maritime and Port Authority of Singapore, DP World, Port of Kaohsiung, Port of Taichung, Ports and Maritime Organization Iran, Busan Port Authority, Guangzhou Port Authority, Incheon Regional Office of Oceans and Fisheries, Marine and Water Bureau, Government of Macau, Sri Lanka Ports Authority, Taiwan International Ports Corporation, PSA International, Port Klang Authority, Yeosu Gwangyang Port Authority, Incheon Port Authority, Port of Brisbane
Check out the full line up on our Member Port News page.
---
World Maritime News
These maritime news stories made the headlines over the past two weeks:
Ukraine Crisis
The movement toward restricting the shipping industry
The US measures against ports congestion
China cuts port fees further to reduce logistics costs
Outlook for containerships delivery and containers supply
Alternative fuels to make up just 1% of fuel mix by 2030
Shipping lines urged to stop all plastic waste exports
Major shippers urge FMC to consider national freight portal
For details of each story, please visit the World Maritime News section on our website.
---
Calendar of Events
IAPH events and events where IAPH is represented